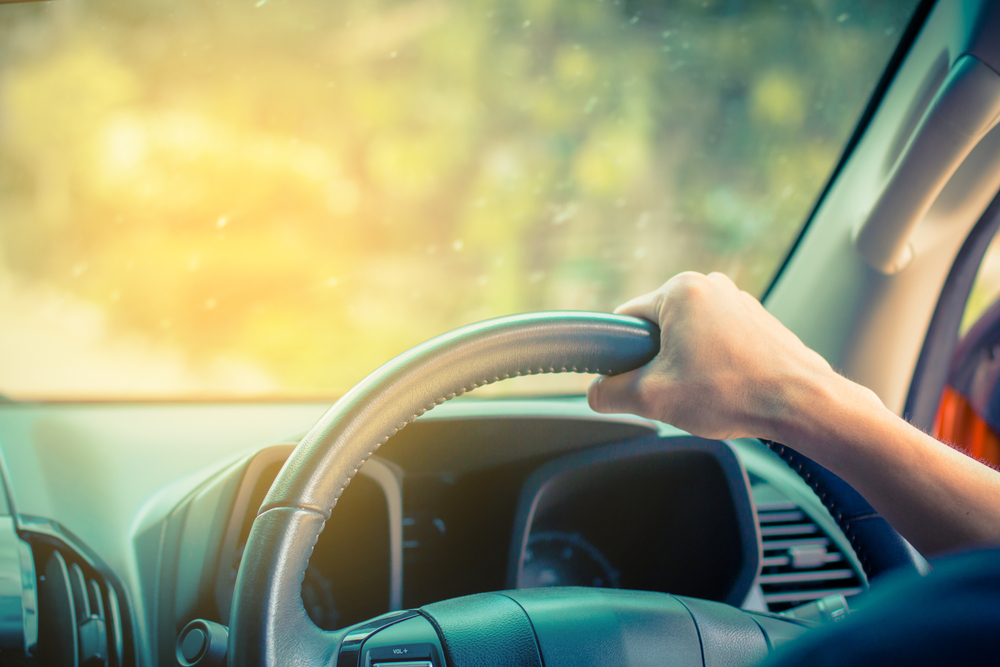 Top 10 fascinating facts about life behind the wheel
Whether you're a sports car fanatic, a classic car collector, a commuter, taxi driver or delivery man, a petrol head, a long-haul lorry driver or just a pootle-about Sunday driver, most of us spend a big part of our lives behind the wheel.
For work, leisure or pleasure, driving gives us independence and the freedom to explore hidden gems on holiday, visit family and friends, ferry kids to school, commute to work, go shopping, go to see the in-laws – and escape them. And for some, driving is their mortgage payment and food on the table lifeline. Our four-wheeled friends are like a third arm. We'd be lost without them.
There are around 1.2 billion cars in use around the world which, compared to the world's population, equates to one car for every seven people on Earth. It's estimated that this will increase to a staggering 2 billion by 2035.
In England, 75 per cent of all adults (an estimated 33.6 million people) hold a full car driving licence and there are around 38.4 million licensed vehicles in Great Britain. Not quite in the same league as status-obsessed Los Angeles where there are far more cars than people – 3.9 million people compared to 6.4 million cars.
But motoring is still serious business in the UK. The average person spends over £206,000 on cars in their lifetime. Not to mention the associated costs of petrol, tax, servicing, parking, repairs and cleaning.
But let's take a look at the not-so-serious side of driving. Here are our top 10 random driving facts to dazzle your friends and colleagues – from the sublime to the ridiculous, the 'that can't possibly be true' to the weird and wonderful.
The world's first speeding ticket was for 8mph
Walter Arnold was driving through Kent in 1896 at four times the legal limit (2mph) when he got caught and was issued a speeding ticket. He was chased for 5 miles by a police constable on a bicycle before being caught and was fined one shilling.
Stuck in a jam
Bad news for British drivers – although us Brits love to queue, frustratingly we will spend around 99 days of our life stuck in traffic jams and 5 months waiting at traffic lights.
Seen to be believed
In 1948, Ralph Teetor filed the patent for cruise control after a journey with his lawyer who was a terrible driver. Despite inventing the popular device that controls car speed, Teetor couldn't actually drive himself – he was completely blind.
Get soaked!
Under section three of the Road Traffic Act 1988, it is illegal to splash someone as it amounts to driving "without reasonable consideration for other persons". Normally, a £100 fixed penalty and 3 points will be issued but it could be as much as £5,000 – so drive through puddles near pedestrians at your peril.

Don't pay with your phone at a drive-thru
You may be used to paying for takeaways and restaurants with Apple and Android Pay – but don't get caught out at a drive-thru.
The law around using mobile phones doesn't just apply to calls or texts, so next time you go to pay for your McDonald's with your phone, get out your cash or card instead.
Who says age matters?
105-year-old Eileen Ash from Norfolk was named Britain's oldest driver in 2017 and Richard Henderson, an 83-year-old great grandad, was delighted to learn he had made the Guinness Book of World Records for the world's oldest HGV driver in 2019. Also in 2019, Barrie George from Canterbury, believed to be Britain's oldest taxi driver, finally retired at 85. Proof that age is just a number.
A hefty fine
Drivers across the country fork out a staggering £132 million in parking tickets each year, but in 2017, a woman was given Britain's largest ever parking penalty of £24,500. Ouch!
Speed freak!
The UK's fastest ever speeding ticket was 192mph when the driver of a Nissan GT-R was caught in Northamptonshire. He was jailed for 28 months and banned from driving for 10 years. Ironically, he could have so easily got away with it – but he was arrested for an unrelated offence and police found his bragging videos of him speeding on his phone.
No expense spared
A limited-edition McLaren road car became the British manufacturer's most expensive vehicle to sell at auction during RM Sotheby's Monterey auction in California fetching an utterly staggering $19.8 million (£16.2 million) in 2019.
Robbie Williams can't drive
He's sold over 75 million records worldwide, a stash of Brits and is worth £149 million… but Robbie Williams doesn't have a driving licence. He said he has 'No Regrets' about never learning to drive. Easy to say when you can afford your own chauffeur!