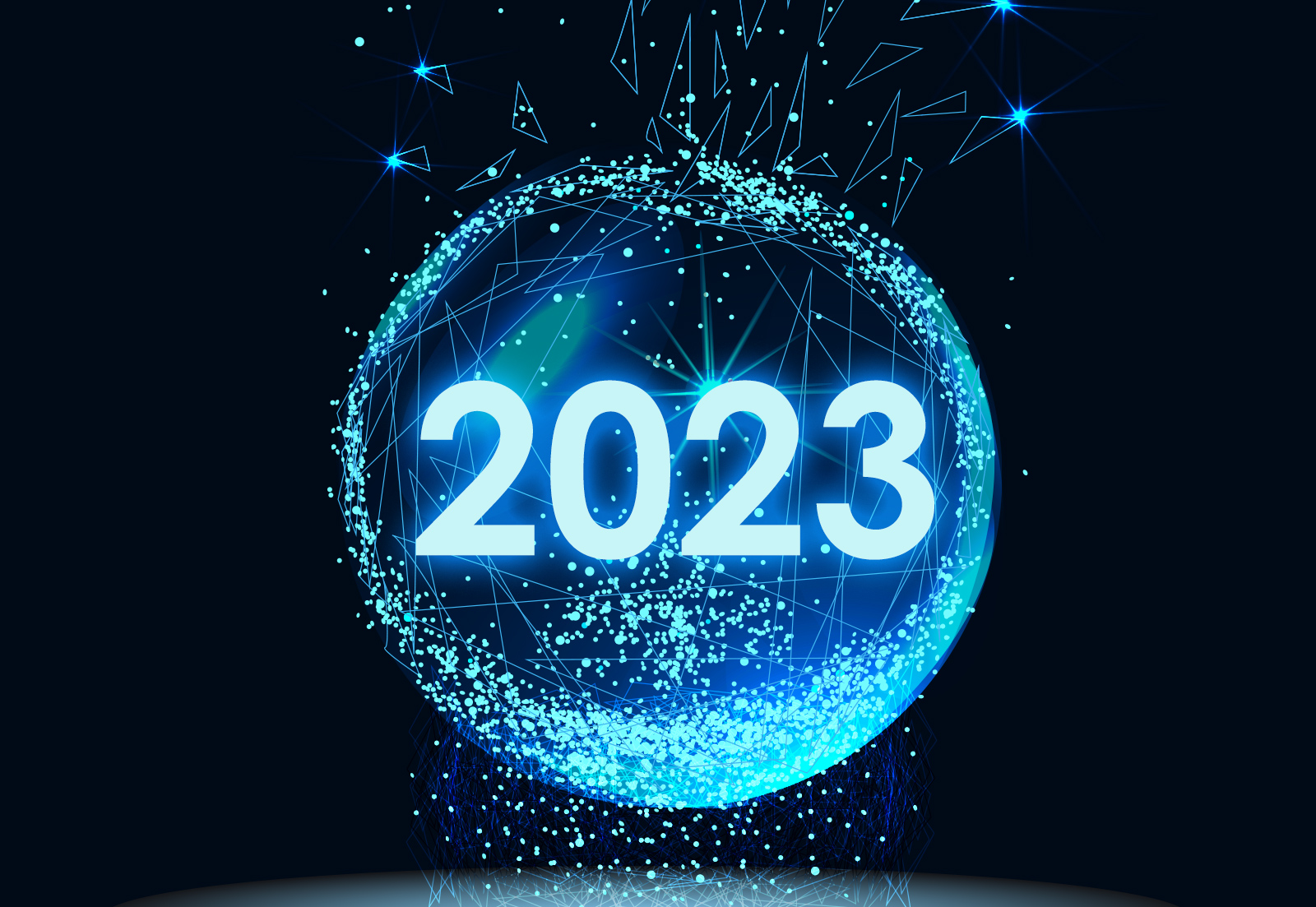 Will 2023 offer a happier new year for the fleet sector?
After another challenging year for fleet managers, from fuel price hikes to new vehicle and skills shortages, will 2023 present new opportunities or a resurgence of prevailing problems?
Fears of a global recession are likely to make 2023 one of the most testing years to date, although some economists are predicting a quick recovery, the need to do more with less will intensify.
But forewarned is forearmed, so here we gaze into our crystal ball to bring you five predictions for the coming 12 months.
Soaring pump prices
Fuel costs will continue to be the number one challenge for fleet leaders who have already endured month-on-month price rises throughout 2022, and they will now enter 2023 with even higher oil prices to squeeze their budgets.
Plus, the Office for Budget Responsibility (OBR) predicts that we could be hit with a 23 per cent hike in fuel duty from March 2023. This puts additional pressure on fleets to review their fuel strategies and cost saving initiatives, whether this means switching to EVs earlier, introducing driver training or implementing technologies to help kerb inefficient driving performance and streamline operations.
A pay-as-you-go future
Maintenance packages will often come as standard or can be added as part of contract hire agreements. However, as we move ever closer to the ICE vehicle ban, and EVs become an integral or even chief constituent of fleets, these plans may not prove the most cost-efficient.
Fossil-fuelled vehicles have been the dominant force on our roads for decades, with maintenance budgets built upon a wealth of knowledge and experience. In contrast, electric cars and vans remain a relatively new concept, and although research suggests they are cheaper to maintain than their ICE vehicle counterparts, fleet decision-makers are still navigating uncharted waters when it comes to service, maintenance, and repair (SMR) budgeting.
A pay-as-you-go model enables fleets to pay for SMR as and when needed.
Cost cutting and control
Countries around the world are battling economic pressures, from energy prices to fuel costs, and these looks set to continue into 2023. As a result, we could see fleets trying to cut back further on costs by reducing their fleet size or improving vehicle utilisation.
Conducting a review of requirements and usage can help provide a snapshot of exactly what is needed. For example, if an employee is doing minimal mileage, but has a car that benefits from a higher mpg than one run by someone doing motorway miles every day, the vehicles could be reallocated.
Fleets should also be proactive in managing every vehicle. This means keeping an eye on road incidents, such as speeding fines and accidents, figuring out what caused them and scrutinising invoices to evaluate how much they are costing the business over time. This can be a time-consuming task and if organisations lack the requisite resources, they should consider outsourcing to a reputable, experienced fleet management specialist.
It is also important for fleets to empower employees to make the right decisions when it comes to business travel. The car isn't always going to be the cheapest option, especially given the rising cost of fuel, so businesses should highlight the availability of other travel methods and encourage employees to assess whether driving to a meeting is necessary, or if it could be conducted online.
Ideally, companies would offer more mobility options, but the UK's disparate network of providers, limited options in certain areas and expensive public transport, excluding current strike action, makes this difficult to navigate, unlike in the Nordics where there is joined-up infrastructure.
Shorter leases and lengthy lead times
Motor manufacturers' production line output has been bludgeoned in recent years by Covid, Brexit, supply chain constraints and the global semiconductor chip shortage. A slowdown in consumer demand due to cost of living constraints may ease supply restrictions on cars, but LCV supply remains tightly constrained, with demand remaining high across all sectors. There is also a growing concern in the UK that manufacturers may look to favour supply of EVs to European markets, where right-hand drive modification and delivery costs are lower.
The impact on the leasing market will continue. Price hikes combined with vehicle shortages will lead to an increasing demand for extended lease contracts However, lease companies may look to take advantage of higher residuals, making extensions and deals harder to come by.
For those who are able to secure five-year lease deals, there may be an additional burden of increased SMR costs typically associated with older and out-of-warranty vehicles and we may see leasing companies withdraw the maintenance from extended contracts.
We can expect new vehicle lead times to remain fluid in 2023 and businesses may have to be more flexible in their make and model requirements, or be prepared to wait.
Green will get greener
Fleet electrification and sustainable transport pressures will continue to dominate political and boardroom agendas during 2023.
The positive news is that the driving range of EVs will continue to improve, while Benefit In Kind rates will remain very low for Pure Electric cars rising by one per cent annual from 2025, to a maximum five per cent by 2028 . Advances in lithium-ion battery technology, will see 300 mile plus ranges become more commonplace, opening up fresh opportunities for fleet managers in their electrification journey.
Meanwhile, the barrier of an inadequate public and kerbside charging infrastructure, which has long been a bugbear for fleet managers, is slowly coming down. The number of public charge points has increased steadily.
At the end of November 2022, there were 36,752 electric vehicle charging points across the UK, across 21,906 charging locations. This represents a 33 per cent year-on-year increase in the number of charging devices since November 2021.
Last month, 1,507 new EV charging devices were added to the Zap-Map database.
The further good news is that the government is investing heavily in the charging network, with £950 million allocated to the rapid charging fund and £20m to the On-street Residential Chargepoint Scheme (ORCS). They have also galvanised a new £90m local EV infrastructure fund to support on-street charging schemes and rapid charging hubs – music to the ears of fleet leaders committed to accelerating their green credentials.
But what the right hand gives, the left hand takes. Fleet managers will increasingly have to contend with planning around, and budgeting for, the extended rollout of Clean Air Zones (CAZs) and Ultra Low Emission Zones (ULEZs), which are likely to become ever more stringent.
So, as we enter 2023 with an array of good and bad news, fleet managers will undoubtedly wait with bated breath for the Spring and subsequent Autumn Statement. How will the cost of business squeeze be mitigated, how will the tax landscape playout and how will the transition to net zero be supported? The answers to these six-million-dollar questions will be pivotal to the future of fleet planning.