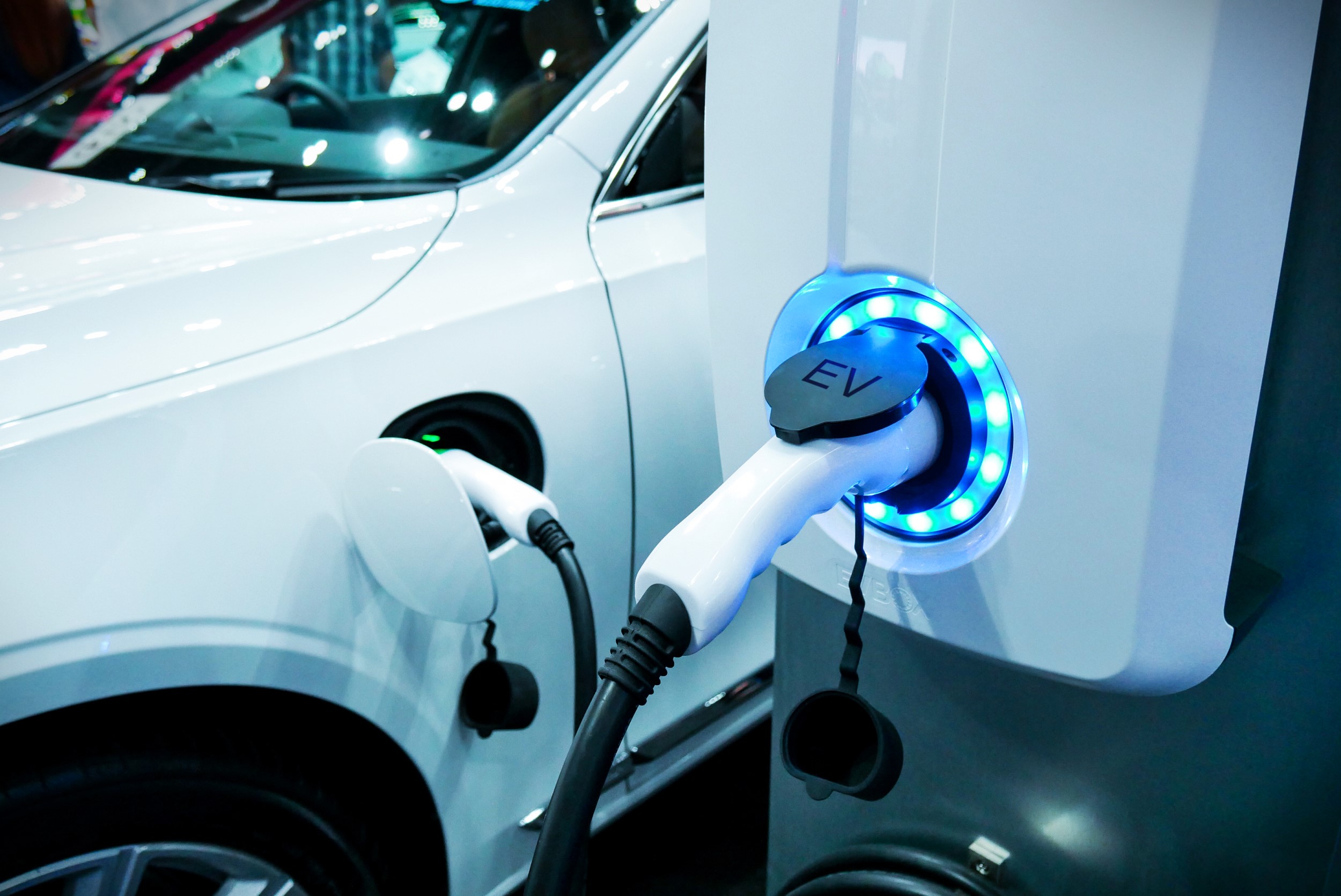 A bold new future for EVs
Richard Hipkiss, Fleet Operations' Managing Director, takes a look at some of the tech innovations driving the future of electric vehicles.
A new dawn is rising on the electric vehicle (EV) marketplace.
The e-mobility revolution is disrupting traditional road transport, with zero emission EVs looking set to dominate the future of the automotive industry.
EVs may not be an invention of modern times, but the electric powertrain is on a trajectory that is set to see it eclipse the humble internal combustion engine.
But just how excited should we be?
Battery costs may be falling, but we have yet to see electric vehicles come close to price parity with their petrol and diesel counterparts. EVs are cheaper to run, but incentives such as new company car tax rates have become necessary in order to achieve a comparably favourable EV TCO (total cost of ownership) for fleets.
As things stand, vehicle choices remain limited, while limited battery range and lengthy charging times are also proving notable barriers to EV adoption for consumers and fleet businesses alike. Across the market as a whole, just one in 50 new cars sold is currently an EV.
A recent global survey by Castrol and parent company BP among 10,000 fleet managers and consumers indicated that widespread adoption will only occur when a 'typical' EV costs £27,000, can achieve a real-world range of around 290 miles and can be fully recharged in just 31 minutes.
The call to action to those striving to deliver electrification is clear – reduce costs and charge time while increasing range, charging infrastructure and vehicle choice.
Vehicle manufacturers, alongside a range of market suppliers, are investing heavily in R&D as they rise to the challenge of tackling the pain points.
From horsepower to kilowatts: next gen batteries to power change
Elon Musk's Tesla has arguably led the EV charge since the launch of the Roadster 12 years ago, its first fully-electric sports car.
The company's high profile reputation has seen it overtake Toyota as the world's most valuable motor manufacturer, and the eyes of the world have been consistently focused on its innovations and technological breakthroughs.
Consequently, Tesla's 'Battery Day' late last year was eagerly anticipated and while many felt that it flattered to deceive, Musk did signpost the company's journey to cheaper, more powerful batteries.
So here's the science that's emerged from the Tesla lab.
Traditional batteries are charged by lithium ions flowing from an anode tab through a separator to a cathode tab, connecting the battery cells' positive and negative terminals. Increasing the size of these batteries to increase power increases the distance that the current must travel.
The clever engineers at Tesla, however, have designed a tabless battery which shortens this distance and eliminates the problems caused by increased ohmic and thermal resistance. Their new larger cylindrical battery cells are set to provide five times more energy, six times more power and 16 per cent greater driving range.
Costs will be reduced by employing different manufacturing materials, notably nickel instead of cobalt – one of the most expensive metals in EV batteries – in its cathodes and by using cheaper metallurgical-grade silicon in its anodes.
The result of these combined innovations? Tesla is promising an affordable £20,000 electric car within three years.
The race for solid-state
Speculative expectations of a million-mile-battery announcement – a battery that will last for a million miles in its lifetime – have yet to be forthcoming, and Tesla has also been conspicuously quiet on the much-hyped solid-state technology front.
But Tesla's EV innovations aren't the only game in town.
Volkswagen-backed California start-up QuantumScape is currently regarded as one of the leading pioneers of solid-state technology.
The scientific wizardry behind solid-state batteries concerns the replacement of solvent liquid electrolyte, used at the centre of lithium-ion batteries, with solid material. This has the potential to lower cost, increase energy density and offer much faster charging.
Indeed, it's been reported that QuantumScape's lithium-metal solid-state battery will charge to 80 per cent capacity in just 15 minutes, and increase the range of EVs by around 90 per cent. Furthermore, the battery is said to cost less than most of today's conventional batteries.
And other OEMs, such as Toyota and BMW, have also been making waves in solid-state R&D. Toyota, has a solid-state battery prototype and is partnering with Panasonic with a view to putting solid-state batteries into production by 2025.
Watch this space.
The future of charging
According to a report by Transport & Environment, around three million chargers will be needed for the 44 million electric vehicles expected on our roads by 2030 – more than 15 times the number currently installed.
We have a long way to go, but our infrastructure is developing.
Although many existing electric vehicles are not yet compatible with the latest ultra-fast chargers, the government is committed to future-proofing the UK's charging network for the next generation of EVs.
Ultra-fast EV charging, capable of delivering a range of around 100 miles in just 10 minutes, arrived in the UK last year and the government has announced that all motorway service stations will have at least six of these chargers – serviced by high-power 150kW to 350kW cables – within three years.
In addition to charging stations located at motorway services or hubs, the government has also committed to increasing on-street chargers in residential areas. To support its efforts in this area, the Department for Transport last year doubled its EV infrastructure funding allowance to £10 million.
On-street chargers currently make up around a quarter of the country's charging infrastructure, but we can now expect to benefit from an additional 3,600 street-side annually.
The charging ecosystem, and roaming service opportunities, for fleets continues to develop apace with accessibility to infrastructure and services enhanced thanks to partnership deals such as the one recently struck between Fleet Operations and charging solutions provider NewMotion.
As demand on our local electricity networks increases, particularly at peak times, vehicle-to-grid (V2G) charging will gradually become more commonplace. This will allow for better management of the times EV charging occurs and enable energy to be put back into the grid during peak hours.
Vehicle-to-grid charging is currently only possible with the CHAdeMO technology used in the Nissan Leaf and Nissan e-NV200 van, but bidirectional charging is also being developed by other manufacturers such as BMW.
According to National Grid ESO's Future Energy Scenarios, up to 45 per cent of households will actively provide V2G services by 2050.
Spoilt for choice
While engineering teams develop and perfect our future EV technologies, faced with increasingly stringent emissions rules, manufacturers are launching all-electric models with increasing regularity.
Over the coming months our choice of EVs, boasting heightened levels of range, performance and desirability, is set to grow.
Upcoming electric models over the coming months will include Tesla's Model S 'Plaid', which is due to land before the end of the year. The Model S Plaid will have a range of 520 miles and will do 0-60mph in less than two seconds.
The forthcoming Audi Q4 e-tron, based on VW's MEB platform, will have twin motors and is expected to have a range of around 280 miles. It is set to be followed by the e-tron GT, a four-door coupe that's being touted as an alternative to the Tesla Model S.
Volvo is now starting production of its first fully electric car, the XC40 Recharge P8, which will also have a range of around 250 miles. The Swedish carmaker is aiming to launch one EV every year, with half the cars it sells set to be fully electric by 2025.
In 2021, we'll also see the likes of BMW's iX3 – an electric version of BMW's X3 SUV – and the EQA and EQV from Mercedes. The EQA is an entry-level small SUV with a range of around 250 miles while the EQV is a large people carrier with a single electric 201bhp motor and a massive 90kWh battery pack.