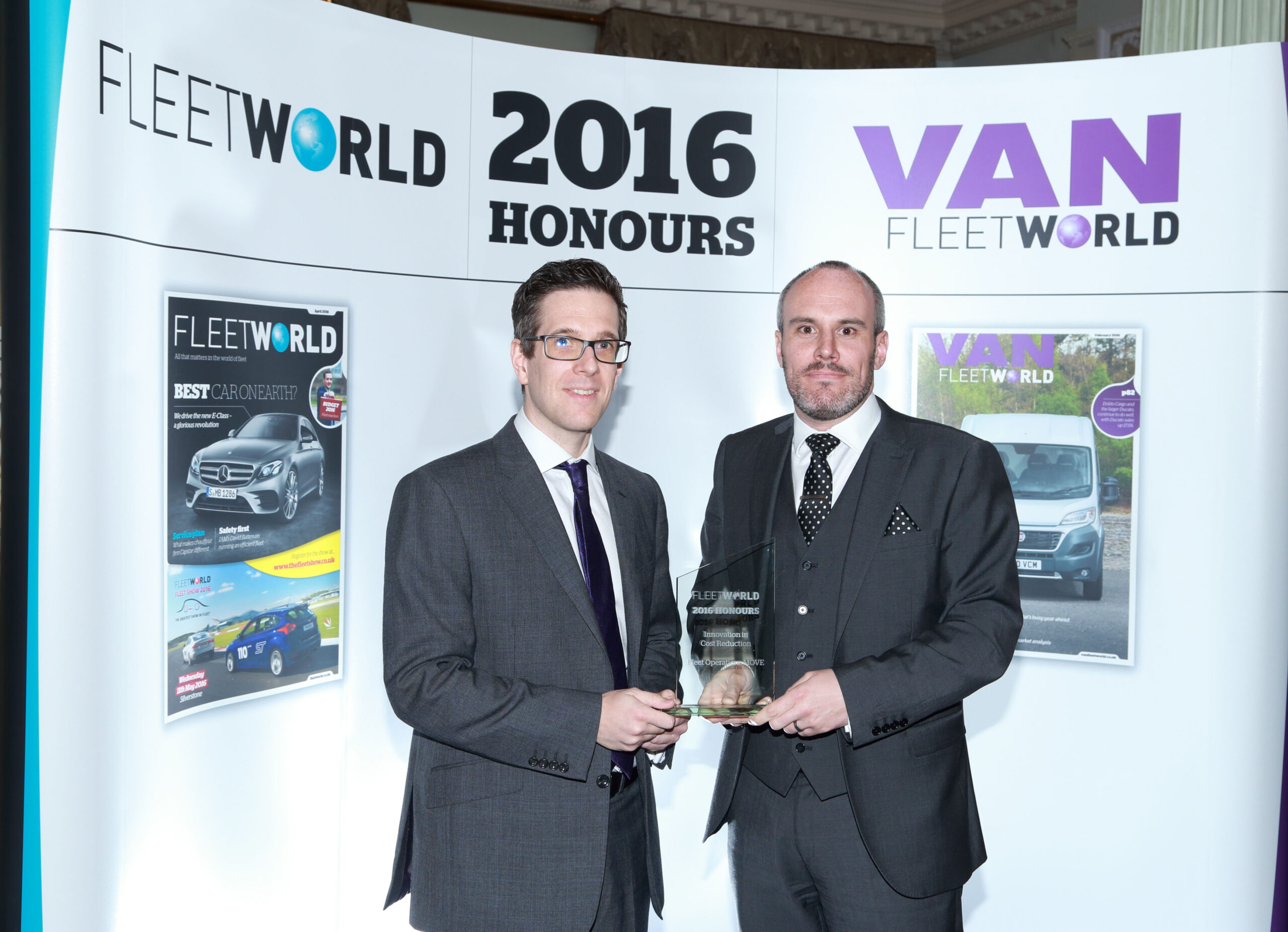 Fleet Operations win 'Innovation in Cost Reduction' Award at 2016 Fleet World Honours
April 20, 2016 – Fleet Operations has again been recognised for its ability to help businesses reduce their fleet leasing costs.
The company won the coveted 'Innovation in Cost Reduction' category in the 2016 Fleet World Honours, held 19th April at a ceremony at the Royal Automobile Club in London.
MOVE, its online vehicle ordering solution, is the first of its kind to allow companies to source vehicles using multi bid leasing, where a panel of client-approved and vetted leasing companies compete to supply each vehicle.
When compared to sole supply, the results are clear – £21 per vehicle per month and a total of more than £2.5 million for MOVE clients over the last 10 months.
As well as finding clients the lowest possible lease cost every time, the technology also saves fleet administration resource as employees can research, compare and select eligible vehicles themselves via an online portal.
"There are a number of multi-leasing supply providers available, but Fleet Operations MOVE is especially innovative because it allows the fleet manager to manage the process themselves as a standalone operation," the award judges commented.
"With access to whole life cost data and the ability for employees to build cars to their exact specification within pre-agreed parameters, it's a system that has proven to save significant sums for its customers."
Ross Jackson, Fleet Operations' chief executive, added: "We are delighted to have been given this prestigious award. It recognises the efforts of the whole team in creating a genuinely market-leading solution for fleet management."