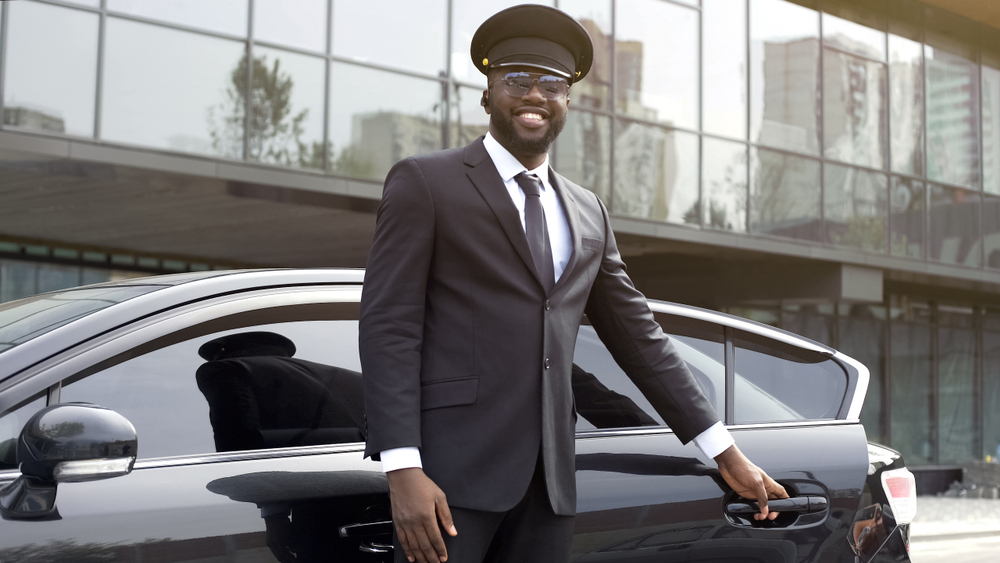 The best of the best driving jobs
Many of us had childhood dreams of becoming a Formula 1 driver. F1 keys open doors to a lifestyle privy to an elite few – a hedonistic lifestyle of glamour, speed, adrenalin rushes like no other and money-can't-buy experiences.
For most car fanatics and thrill-seekers, Lewis Hamilton has the ultimate driving job.
But don't dismay. There are still plenty of driving jobs out there with decent pay and perks meaning you get to spend the day getting paid for doing what you love – driving. And without the time, risk and money required to train as an F1 driver.
Getting onto the F1 grid costs millions in training, equipment and travel, proving that it takes more than just skill and dedication to make the grade. And most kids who make it big, Senna and Hamilton included, started serious karting at the age of 7!
So, if you don't have a spare £8 million and nerves of steel to follow the pit stop dream, here are our top five 'plan B' driving jobs.
Army tank driver
Your salary may be more like £18k rather than £18m on the F1 racetrack, but there are still other benefits on this less lucrative career path. A tank driver will receive subsidised accommodation, the chance to travel, 38 days holiday per year and the opportunity to climb the ranks to be in command of a troop of tanks.
Plus, with a top speed of 37mph, driving a tank is an experience which many motor enthusiasts and adrenalin junkies would happily pay for. But it is not a career for the faint- hearted.
Chauffeur
Aside from getting to drive some of the world's most luxurious cars, chauffeurs earn around £20,000. The average wage is not overly enticing but chauffeurs can make more money if they have added desirable skills such as car maintenance or the ability to speak another language.
You will need several years of driving experience, a clean driving licence and must be punctual, discreet and honest. After all, you will be privy to the private lives of the rich and sometimes famous.
The hours, destinations and perks, including international travel, can vary – but this role would be ideal for a keen motorist looking for variety, comfort behind the wheel and a glimpse into how the other half lives.
Ambulance driver
To start a career as an NHS ambulance driver, you will need 3-4 GCSEs, excellent driving skills and ideally some experience of working in a patient care setting – with a first aid certificate being a bonus.
Ambulance driving is a notoriously difficult job for the £20k salary. It's physically demanding, emotionally tough and unsociable. You'll need thick skin to deal with dangerous and often life or death situations. The service operates 365 days a year, meaning you would regularly have to give up your evenings, weekends and bank holidays.
However, it's a career that combines motoring and life-saving skills and the respect and admiration of a nation behind you.
It can also be the career path to becoming a paramedic – the ultimate driving hero.
Driving instructor
Driving instructors require extensive training and exams (patience and a calm demeanour is a bonus!) but you can earn well in-excess of £40k if you get a good reputation and pass rate.
As your own boss, you can set your working hours to fit in with your lifestyle and you'll have the satisfaction of helping people get a skill which will set them up for life.
Taxi driver
Outside of London, you must have held a full GB, EU or Northern Ireland driving licence for at least 12 months. In London, you will also need to pass the notoriously difficult 'The Knowledge'.
A career as a private taxi, black cab or Uber driver would suit any keen motorist looking for flexible hours, the chance to be their own boss and someone who likes to chat!
The wage varies depending on the hours worked and the rate charged but can be rather lucrative if you frequently carry out airport runs, work nights and bank holidays or get regular contracts.
And if none of the above gets your engine going, you could also try your chances as a stunt driver.
Following a lengthy apprenticeship with a pro, you will need to become a member of the Screen Actors Guild and work your way up from stunt extra to stunt expert.
It may be the most dangerous driving job, but it does pay well and you may get to hang out with stars of the silver screen. If you make it onto a Hollywood blockbuster, you could earn £50k a film! Not to mention the jealousy of all your mates – and the coolest job title on the road.