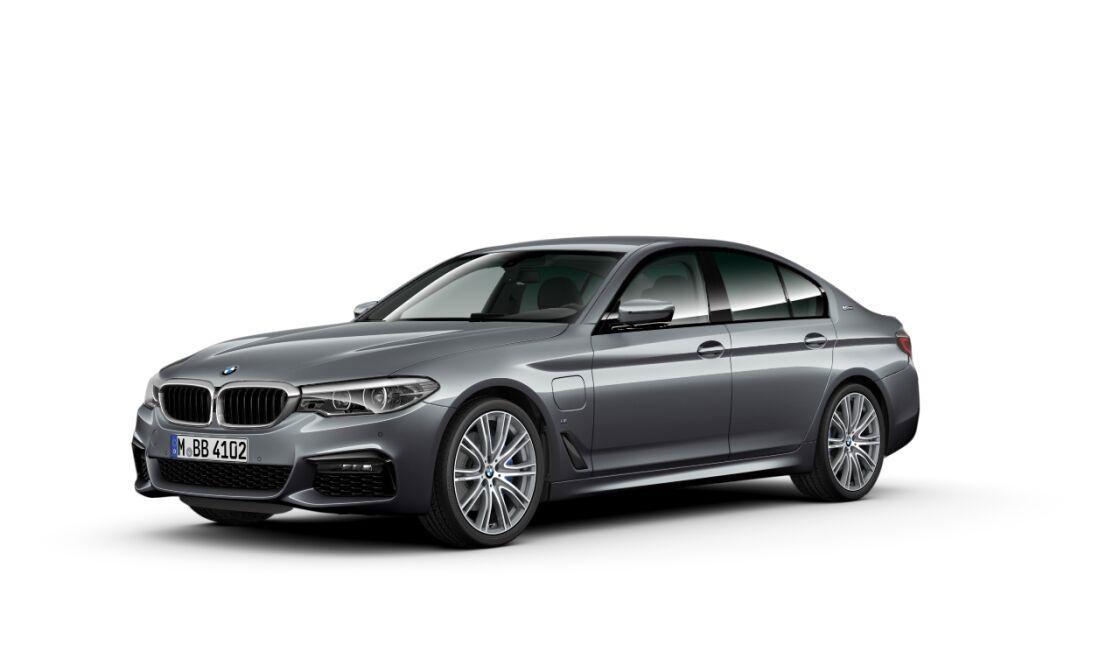 Car review: BMW 5 Series 530e M Sport
In this month's car review, Fleet Operations' David Forbes looks at the merits and shortcomings of the BMW 5 Series 530e M Sport.
Employee
Employee name:
David Forbes
Age:
26
Mileage (distance and journey type – personal/business and principal road type e.g. motorway, city, country road):
24-mile round commute (country roads)
10,000 personal miles
2,000 business miles
Car make and model:
BMW 5 Series 530e M Sport
Vehicle lead time:
12-16 weeks
Running Costs and CO2
Value for money:
★★★★
The car from a business user perspective is amazing value for money. With a Co2 of 49g/km, the benefit-in-kind (BIK) liability speaks for itself. However, due to the limited electric range you will see yourself filling up at the petrol station frequently on long journeys.
Running costs (TCO per month, based on 20,000 miles per annum):
£850.37
Co2:
49g/km
Lease value (per month, based on 20,000 miles per annum over 4 years):
£687.72
Specification and Design
Equipment (e.g. Air conditioning, infotainment, sat nav etc):
★★★★★
The car is loaded with standard options, and there is not much that you need to add to it at all. It has all the mod cons you need (sat nav, heated seats, parking sensors). The only option I would recommend selecting is the type 2 charger, which you need for public charging stations. It is surprising BMW do not offer this as standard.
Appearance – exterior and interior:
★★★★
I personally like the look of the 5 Series – it is a large car with a lot of road presence. The M Sport model is very good looking, the SE is not as aesthetically pleasing and needs a few exterior options adding to make it look nice. The interior is fantastic and certainly next level in terms of BMW's interiors of old. Lots of leather and soft touch plastics are in the cabin, you can tell BMW have really upped their game.
Practicality – Incl. Interior and Boot Space
Practicality (incl. passenger and boot space):
★★★★
The batteries are placed in the boot of the car, and as such the boot space is impacted, down 120 litres compared to the normal 5 Series. For me, it was not much of an issue, but if you need a lot of storage in the boot, then this will be challenging for you. Apart from the boot, the interior is great to look at and very practical. The controls are intuitive and the iDrive system is fantastic.
Reliability and Safety
Verdict
Overall rating:
★★★★
The 530e is a great all-rounder, in my opinion. It has a great standard of specification, looks great in the M Sport trim, and, of course, there are the savings in BIK. The performance is very good for a heavy car and I did see my fuel bill reduce from my current car – although this is without considering the charging costs.

Plugging in the car to charge every night was strange to get used to at first but became second nature (just like you do with your phone). The only problem I had was when there was a power cut, which meant the car was no longer charging! Thankfully, I had the petrol engine to get me to work the next morning. The plug-in hybrid is therefore certainly the way to go if you have any range anxiety.

What stops me from given the car 5 stars is that the electric range is too small at the moment and needs to be improved to fully enjoy the car. Thankfully BMW are bringing out the next generation of batteries for their plug-ins, starting with the new incoming 330e which should be available to order from July 2019.