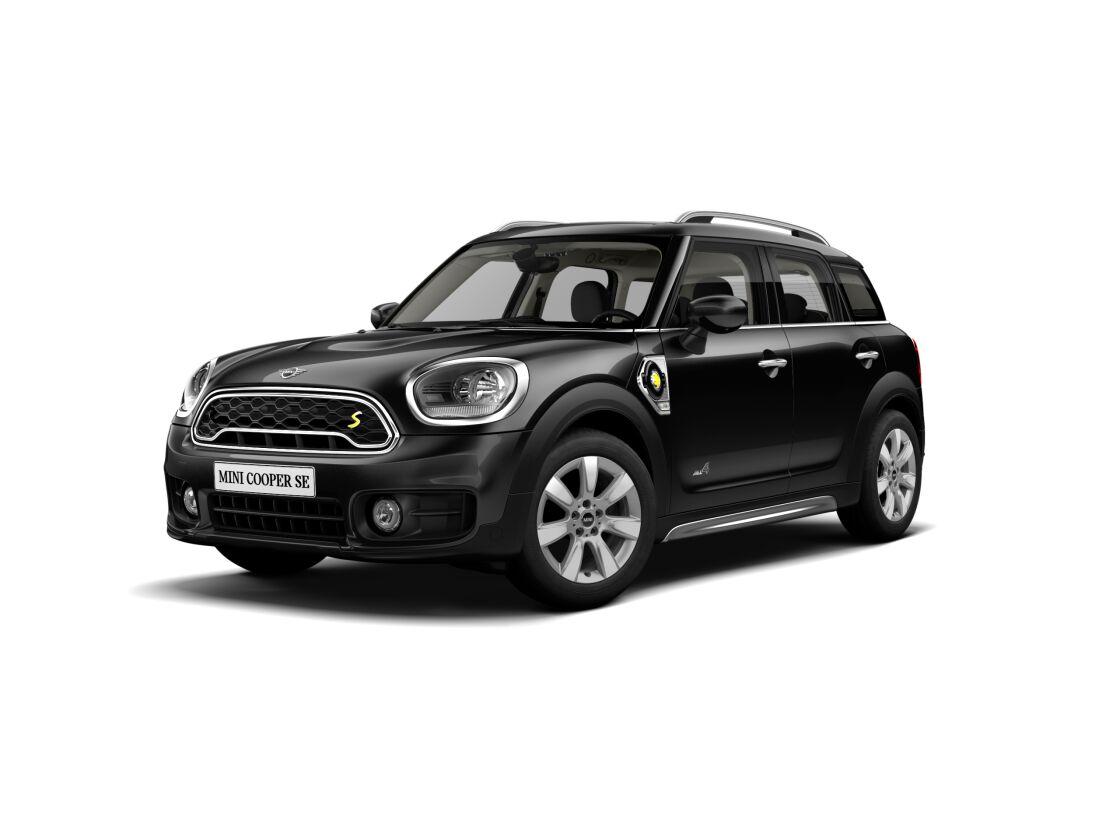 Car review: MINI Countryman Cooper S E ALL4 PHEV
In this month's car review, Fleet Operations' Naomi-Kate Rymond looks at the merits and shortcomings of the MINI Countryman Cooper S E ALL4 PHEV.
Employee
Employee name:
Naomi-Kate Rymond
Age:
29
Mileage (distance and journey type – personal/business and principal road type e.g. motorway, city, country road):
15-mile round commute (city driving)
10,000 personal miles
1,000 business miles
Car make and model:
MINI Countryman Cooper S E ALL4 PHEV
Vehicle lead time:
12-14 weeks
Engine, Performance and Drive
Driving performance and comfort – city/motorway/country
★★★★
Although the MINI Countryman is largest and heaviest MINI in the range, it still retains the fun driving experience you associate with the brand. Similar to the smaller MINI models in the range, the Countryman manages to still feel nippy and the Sport mode definitely adds an extra kick to the acceleration.

The green mode screen within the infotainment system helps monitor the battery usage however my only grumble about the battery is the range. It has an 'electric only' range of 24 miles but I feel, realistically, this is more like 15 miles.

The battery range does come in useful for city driving or for when you are in traffic but it is a shame it doesn't last that little bit longer!
Running Costs and CO2
| | |
| --- | --- |
| Value for money: | ★★★★★ |
| Running costs (TCO per month, based on 20,000 miles per annum) | £674.85 |
| CO2: | 49 g/km |
| Lease value (per month, based on 20,000 miles per annum over 4 years): | £431.89 |
Specification and Design
Equipment (e.g. Air conditioning, infotainment, sat nav etc):
★★★★★
The John Cooper Works trim level includes everything you would need in a vehicle and has all of the additional extras you may wish to add onto the vehicle – heated seats, parking sensors, etc. MINI also provide two types of chargers for the vehicle, which gives you wider charging opportunities.
Appearance – exterior and interior:
★★★
I personally find the Countryman slightly 'box' shaped exterior not as desirable as other MINI models on the market but the interior is very spacious and stylish. The leather seats are very comfortable for long distance driving and the interior light pack is a great additional touch.
Practicality – incl. Interior and Boot Space
Practicality (incl. passenger and boot space):
★★★★★
The 405L boots provide fantastic space and very driver friendly; MINI definitely made the right decision in not using up boot space by storing the battery in this area. The rear seating has plenty of leg space for adult passengers, ensuring it can be used as a practical company vehicle for multiple travellers. The passenger seats are just as comfortable as the driver's seat, which is a bonus.
Reliability and Safety
Verdict
Overall rating:
★★★★
Overall, I think MINI are heading in the right direction with the Countryman PHEV; it has retained the likeability of the brand, whilst providing a more all-round, user-friendly sized vehicle, not found in other MINI models.

Charging the vehicle nightly is not something that comes naturally – I'm used to just parking and walking in the house! I cannot justify giving the car 5 stars as there is a lot of effort needed to charge the vehicle, for a very limited range.

Once MINI have refined the batteries for their PHEV range and introduce their next generation which, fingers crossed, will provide an extended range for the battery, I think this vehicle would be a much more viable option, especially for city drivers.