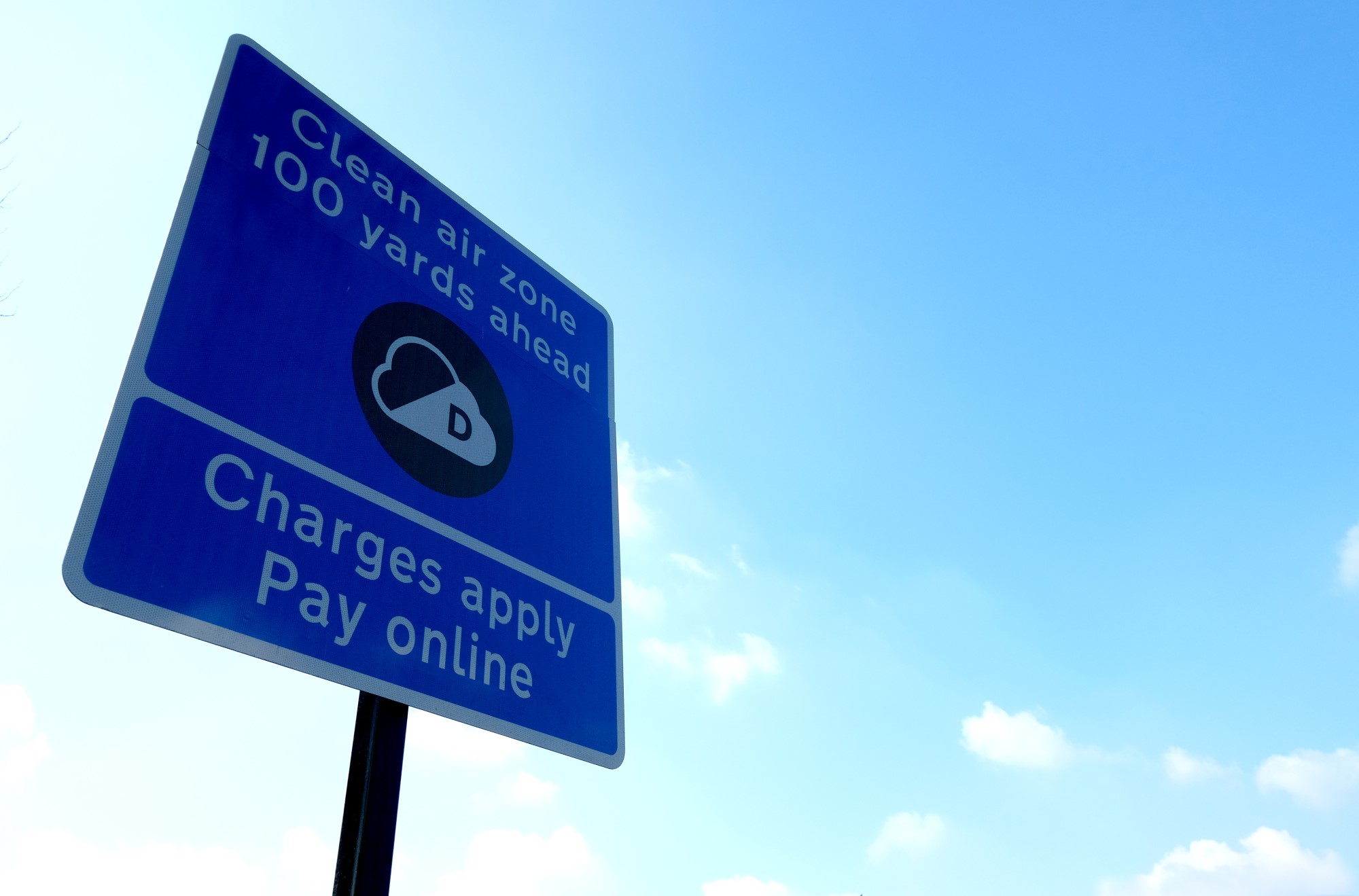 Clean Air Zones are here – what you need to know
It is estimated that around 40,000 premature deaths every year in the UK are linked to poor air quality.
The issue had been steadfastly climbing the government agenda but became critical when ministers were ordered by the Supreme Court to deliver measures aimed at tackling the levels of nitrogen dioxide (NO2) in the air.
The first of the resultant Clear Air Zones (CAZ) went live in Bath on 15 March, but it seems inevitable that many other UK cities will be following suit over the coming months. Here, we outline what fleet managers need to know, how much CAZs could cost and what actions you now need to take.
What are Clean Air Zones and why have they been introduced?
A Clean Air Zone is a defined geographic area where a local authority has brought measures into place specifically to improve air quality.
They form part of the government's broader Air Quality Plan, which aims to improve air quality across the country by discouraging the use of older, more polluting, vehicles and cutting the number of places in the UK where air pollution breaches legal limits.
There will be two types of Clean Air Zone: non-charging and charging.
The latter can include charges for private vehicles as well as buses, taxis and HGVs. Drivers can be charged a fee to enter an area if their vehicle fails to meet the required environmental standards. All vans and cars must meet either the Euro 6 minimum standard for diesel or Euro 4 for petrol models.
When are they launching?
The first Clean Air Zone in Bath will start charging (for affected vans) from 15 March 2021.
Birmingham's scheme – set to launch on 1 June – will see the council charging the more polluting cars £8 per day and HGVs £50 a day to drive through affected roads.
Bristol is expected to enact its CAZ from October 29 2021.
And London will be expanding its Ultra Low Emission Zone (ULEZ) to the North and South Circular roads in October 2021.
The first Zero Emission Zone is also due to be introduced this summer in Oxford, when the Council will begin charging all petrol and diesel powered vehicles that enter a small red zone in the city centre.
What does the future hold?
Twenty-three authorities in the UK are currently reaching the illegal limit for their CO2 emissions meaning they have to act, so the creation of more Clean Air Zones this year and next is highly likely.
Clean Air Zones are widely anticipated for 2021 in Bradford, Leicester, Newcastle, Portsmouth and Sheffield, while Manchester is committed to a Spring 2022 start date (although not for private vehicles).
From Warrington to Wokingham, other forms of Clean Air Zones are also under consideration.
Fleet News has created a useful interactive map of all the UK Clean Air Zones that are currently planned. This may change, of course, if authorities manage to improve their current air quality scores through other means and measures.
Nottingham, for example, has cancelled its plans to introduce a CAZ after it used modelling to prove it could reduce air pollution to below the legal limit within two years by retrofitting 180 buses, replacing bin lorries with electric vehicles and changing its emissions policy for hackney carriages.
What will they mean for anyone running a fleet?
Companies are now facing two key deadlines for greening their fleet: the ban on the sale of new petrol and diesel cars and vans from 2030 and the much closer introduction of Clean Air Zone penalties.
While local authorities will not be able to raise additional revenue beyond recovering the costs of the scheme, it is clear that an £8 daily charge for one vehicle could quickly add up to a significant bottom line impact across a fleet.
As the rules for each regional CAZ are being set at a local level, it could become very challenging for fleets to manage across multiple rulesets, fines and payment systems.
The move has again sharpened the focus on the very real economic benefits of transitioning to more electric and hybrid vehicles.
What should you be doing now to prepare?
If you operate in an area where a Clean Air Zone is about to be introduced and it will impact on your fleet, make sure that you have registered with the relevant local authority and set up an account to register your vehicles, as failing to do so could result in additional charges.
If you are a Fleet Operations/TraXall UK customer, and have not yet spoken to your Account Manager about how this could impact your fleet, please get in touch so we can help you manage your vehicles effectively.
If you are thinking about making the transition to a greener fleet, speak to our award-winning sustainability and electric vehicle experts for advice on how to make the change.
EMAIL US advice@fleetoperations.co.uk
Useful links