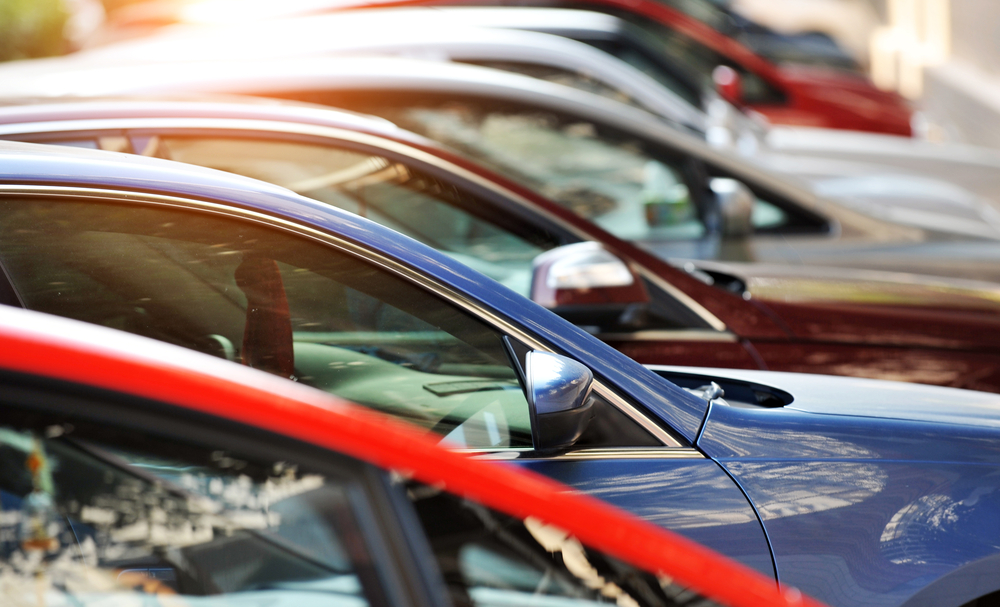 COVID-19 update: 9 ways the coronavirus is having an impact on the fleet industry
In the current climate, it seems that nothing is certain any more, with COVID-19 advice changing day by day.
Here's an at-a-glance overview of the key areas where COVID-19 is having an impact (accurate as of 21 April 2020) with links to the latest updates.
1. MOT testing suspended
The Department for Transport (DfT) has given cars, vans and motorcycles a six-month exemption for MOT testing as of 30 March 2020. This will be done automatically, however it is advised that drivers check their MOT expiry date has been extended three days before the original expiry date. This can be done here.
During the extension, it is imperative, that vehicles are kept in a roadworthy condition. If drivers are found to be driving an unsafe vehicle, they may face a fine of up to £2,500, be banned from driving or get three penalty points.
Further details can be found here.
Lorries, buses and trailers will be exempt from needing an MOT for three months from 21 March. More information can be found here.
2. Congestion Charge and Ultra Low Emission Zone (ULEZ) suspended
Transport for London (TfL) has temporarily suspended all road user charging schemes in the capital to ensure critical workers can move around as easily as possible. This came into place on 23 March 2020 and includes the Congestion Charge, ULEZ and Low Emission Zone.
Further details can be found here.
3. Drivers' hours rules relaxed
From 18 March to 31 May, the EU drivers' hours rules in England, Scotland and Wales are temporarily relaxed for vehicles involved in the delivery of food, non-food (personal care, household paper and cleaning) and over-the-counter pharmaceuticals.
Changes include:
The driving limit being increased from 9 hours to 11 hours
The weekly (56 hours) and fortnightly driving limits (90 hours) are now 60 and 96 hours respectively
Rather than a 45-minute break after 4.5 hours, this has been replaced by 45 minutes after 5.5 hours
However, this relaxation does not apply to drivers who are taking products direct to consumers.
More information can be found here.
4. The UK's first city centre Zero Emission Zone (ZEZ) has been postponed
Oxford's Zero Emission Zone – the UK's first ZEZ – has been shelved until summer 2021 due to COVID-19.
The scheme was set to be phased in in December 2020 and has been put on hold by Oxfordshire County Council and Oxford City Council to help businesses and residents focus their attention on the current situation.
More details here.
Birmingham City Council, Leeds City Council and Bath and North East Somerset Council have also delayed the launch of their clean air zones (CAZs) due to the pandemic, while a consultation on a potential CAZ in Manchester – due to take place in summer – has also been postponed
For more information, click here.
5. Driving tests cancelled – except for key workers
From 21 March, all driving tests across England, Scotland and Wales have been suspended for three months – unless you're a key worker.
The Driver and Vehicle Standards Agency (DVSA) took the action to prevent the spread of COVID-19 between learner and examiner. However, emergency tests will be given to those whose work is critical in fighting the virus.
Find out more here.
6. Avoid rural roads, say Brake
To ease the burden on the NHS, drivers are being asked to avoid travelling down risky rural roads unless essential.
With almost three-fifths of road accidents occurring on rural roads, road safety charity, Brake, has put out a warning to stop unnecessary journeys along these routes to help prevent accidents and alleviate NHS pressures.
Further details can be found here.
7. Petrol stations – could they close?
The Petrol Retailers Association (PRA) has warned petrol stations could be at risk of closure in the coming weeks following a slump in sales. The association said sites in rural areas are most vulnerable.
The PRA advises drivers to call ahead and check a petrol station is still open before they make an unnecessary journey.
Fuel prices have also dropped to their lowest level in almost four years, while the Department for Transport has reported that COVID has reduced road traffic by around two-thirds.
For more information, click here.
8. Government action to help keep 30,000 drivers on the road
On 17 April, Grant Shapps, Transport Secretary, announced the temporary removal of the routine D4 medical for bus and lorry drivers, making licence renewals easier.
Drivers whose licences are due to expire or have expired since 1 January will be able to apply for a temporary one-year licence as long as they do not have any medical conditions that can affect their driving. This new scheme will help keep 30,000 drivers on the road and ensure supply chains keep flowing during the pandemic.
More information can be found here.
9. Deregistration period extended
The DVLA has extended the de-registration period for vehicles from seven days to 14 days after registration.
To find out more, click here.