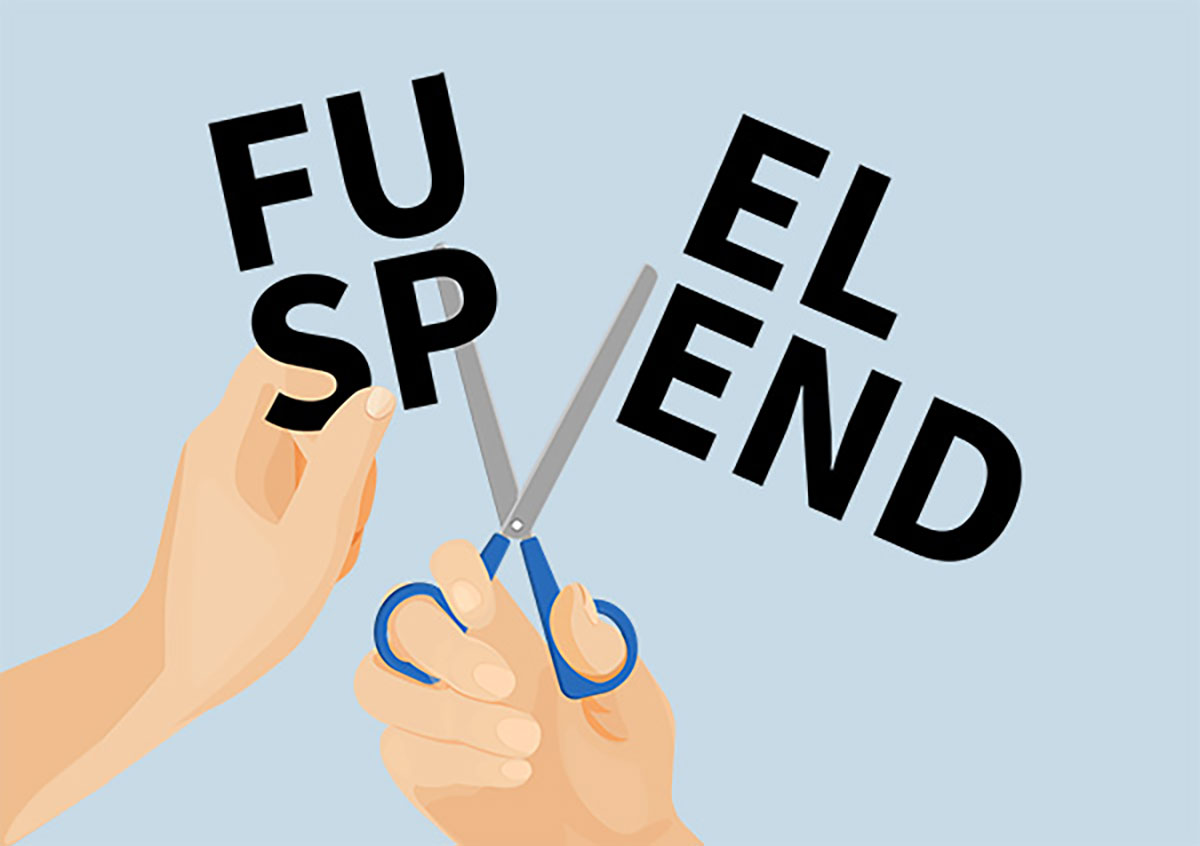 The 'Magnificent Seven' of cutting fuel costs
Fleet managers are under increasing pressure to reduce costs and one of the most obvious – and achievable – places to start is fuel spend.
From fuel cards, rightsizing vehicles, effective mobility management, and reviewing vehicle fuel strategies to effective vehicle maintenance, improved driver behaviour and route optimisation, there are a number of ways for fleets to save money and gain greater efficiency.
In part one of our blog, we outline the first four of our 'magnificent seven' approaches to cutting fuel costs.
Fuel cards
Fleets – particularly one with a large number of vehicles – can reap significant financial benefits from fuel card agreements.
Cards can offer fixed weekly prices on fuel, meaning the fleet can enjoy competitive prices at the pump and not be negatively affected by fluctuations in fuel prices.
Making the switch from company credit cards to fuel cards can also result in savings in interest. Unlike credit cards, interest is not charged, nor transaction fees incurred, on purchases made on fuel cards.
Another cost-cutting advantage of fuel cards relates to the reduced administrative burden. Fuel cards simplify and streamline fleet management, with the mountain of claim forms, bills and receipts being reduced to a single invoice. Cutting out the need for receipts will also help when it comes to processing VAT – and reduces the amount of unrecoverable VAT from lost receipts – saving time and money in the long-term.
Fuel cards can also give fleet managers more control over the purchasing of fuel and the data produced can give some useful insights.
As the bill goes straight to the company, the likelihood of fuel fraud is reduced, and data on fuel transactions can give fleet managers greater understanding of expenditure and help identify ways to cut costs.
Thanks to the introduction of a single-provider fuel card, one of our Fleet Operations' clients was able to shave significant costs off their annual fuel bill, with preferential pump rates and zero per cent transaction fees.
Rightsizing fleets
Rightsizing is a strategic tactic for ensuring a fuel-efficient fleet. By evaluating fleet vehicle use and adjusting to optimise energy use, fleet managers can see their fuel bill slashed.
Over time, companies acquire vehicles that are surplus to requirement or unsuitable for the fleet's daily operations. This is particularly true of companies that have grown rapidly or merged.
When reviewing rightsizing, the business case of each individual vehicle should be evaluated, with clear criteria determining if the vehicle is mission-critical or could be reassigned, replaced, or sold.
Mileage, journey numbers, payloads, vehicle age and size, fuel consumption and downtime should be among the factors considered.
Take, for example, a fleet of older, fuel-guzzling passenger vehicles completing several jobs in the same area every day. It may be more economical to replace said vehicles with one more efficient commercial vehicle, resulting in the same, if not additional, journeys being completed, fuel savings made, and the added downtime of maintaining older models eradicated.
As well as trimming fleet size, rightsizing can be about smarter vehicle choices.
Smaller engines, lighter vehicles and eco-friendly models can all contribute to a reduction in fuel usage, without compromising on operational capacity.
Shedding unnecessary or underutilised vehicles and consolidating the company's fleet operation can not only help reduce fuel costs but could see the company benefit from a cash injection from vehicle sales.
Effective mobility management
The current move towards mobility management can also help with reducing fleet sizes and saving on fuel costs.
Mobility management opens up opportunities to utilise other forms of transport, which may be more cost-effective, dependent on the fleet activity.
Car-share contracts and grey fleet vehicles offer alternative ways for fleets to travel, as does public transport, which is also constantly advancing, as governments push for greener, less congested road networks.
Fleet operators should not discount the value of these other modes of transport or assume that a traditional fleet vehicle is the right choice, financially.
For example, a fleet vehicle, with all costs factored in, such as lease cost, fuel costs, maintenance and tax, could cost a company more than if a taxi completed the same journeys.
Technology is constantly developing to make it easier for companies to effectively incorporate mobility management into their fleet operations and determine what the right approach is for them, from a convenience, efficiency and, most importantly, cost point of view.
Review vehicle fuel strategies
It would be remiss not to consider how EVs fit into the fuel efficiency conversation, considering the mandatory move away from fossil fuel-based cars and the inevitable role EVs will play in the future fleet market.
With seismic changes afoot, thanks to the diesel and petrol ban from 2040, the pressure to adapt is starting to be felt by fleet operators. With calls for the government to bring forward the deadline by eight years, these pressures could be felt even keener.
At the moment, fleet operators are in a kind of 'limbo' period, having to weigh up their options and decide what the right fleet choices are for them – petrol, diesel, plug-in hybrid vehicles (PHEVS) or fully electric.
Current battery ranges are a significant challenge for drivers of both PHEVs and electric vehicles (EVs), compounded by the restricted charging station infrastructure. These limitations rule fully electric cars out for many fleets for now, with inconvenience, business interruption and continual range anxiety negating the benefits.
For commercial EVs, these limitations are even greater, with restricted vehicle choice, high power costs, demand on onsite charging infrastructure, impact of weight fluctuations on range, and overall battery inadequacy, making it an unviable option.
Fleet operators may be more likely to go 'middle of the road' with PHEVs but early feedback suggests that PHEVs can prove costlier on fuel for fleets that cover high mileage, outside of the 'electric only' range. Even where shorter journeys are being made, if these vehicles are to prove cost-effective, clear PHEV policies must be in place to ensure that batteries are being recharged on a daily basis.
When it comes to fossil fuel engines, diesel continues to offer greater fuel efficiency than similar capacity petrol engines – in some cases by as much as 30 per cent – making diesel a strong, cost-effective, fleet option in the short to medium term.
That being said, fleet operators should bear in mind that EV technology is improving all the time.
Penalising fossil fuel use has already begun, with the introduction of ultra-low emissions zones (ULEZ) in London and schemes of a similar ilk being proposed in other UK cities, not forgetting the potential financial impact of the impending WLTP tax review.
As new, more advanced, more capable EV models come to market – and the crackdown on diesels continues – EVs could take-over as the more viable, cost-effective option in the not too distant future.
Fleet operators should keep a close eye on manufacturer timetables and commit to regularly reviewing vehicle fuel strategies, so that when that moment comes to pass in relation to their fleet, they can be reactive.
Next month, we explore how effective vehicle maintenance, improved driver behaviour and route optimisation can help on your fuel cost-cutting quest. View part two of our fuel blog series.