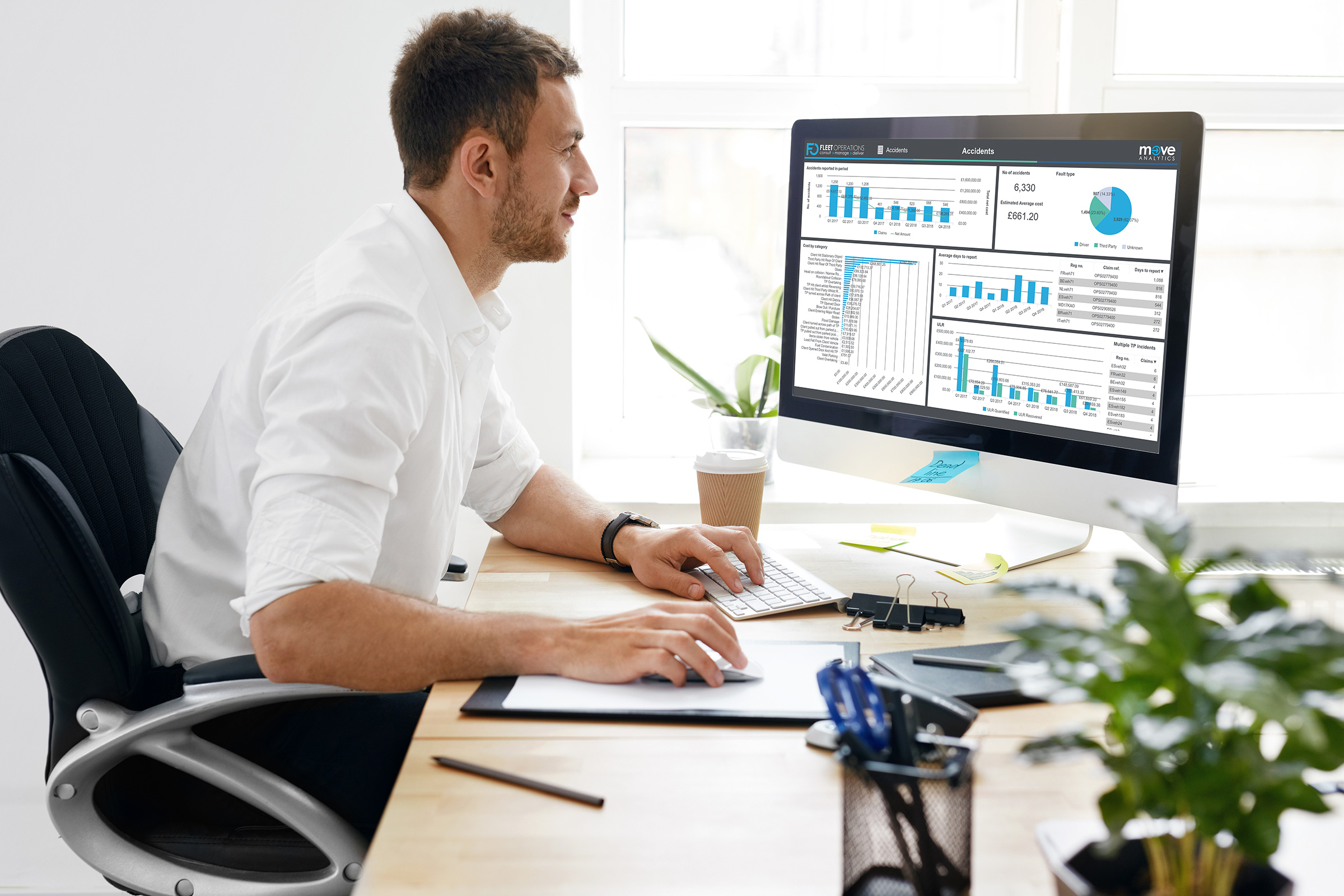 Data analytics tool launched for smarter fleet and travel planning
Cost and performance analysis for fleet and mobility managers has become quicker and easier thanks to an innovative new reporting suite from outsourced fleet management specialist Fleet Operations.
MOVE Analytics provides companies with customisable dashboards, at-a-glance reports and trend analysis charts to help control costs, improve fleet and mobility decision-making and the business bottom line.
Users can access a wealth of business intelligence – generated either nationally or internationally – from high level summaries to detailed cost and performance breakdowns. Data can be reviewed at the touch of a button for any area of spend and operation, over any requested timeframe.
"MOVE Analytics saves companies time and money by offering smart, bespoke, reporting and immediate visibility into their operational performance," said Fleet Operations Managing Director Richard Hipkiss.
"An intuitive software interface provides user-friendly insights into everything from lease acquisition, depreciation, fuel spend and carbon footprint to road tax, vehicle maintenance, utilisation and travel expenses. By doing so, it enables companies to make smarter, data-driven, decisions."
Data can be consolidated and reported back, 24/7, from any business source of relevance to cost or performance, or from any part of the fleet supply chain.
This allows budgets and mobility allowances to be benchmarked against a variety of performance parameters while total cost of fleet ownership data can be benchmarked for either individual vehicles or an entire fleet.
Smart modelling algorithms, incorporating accurate assessments of the complete lifecycles of company vehicles, generates accurate cost forecasting calculations, enabling fleet and finance teams to make considerable time-cost savings.
Furthermore, inbuilt API functionality means business intelligence can be seamlessly integrated from any other back office software, such as accounting or CRM systems.
MOVE Analytics offers the highest standards of data security, with Fleet Operations holding both ISO9001:2015 and ISO27001:2013 accreditations for quality and information security management systems.