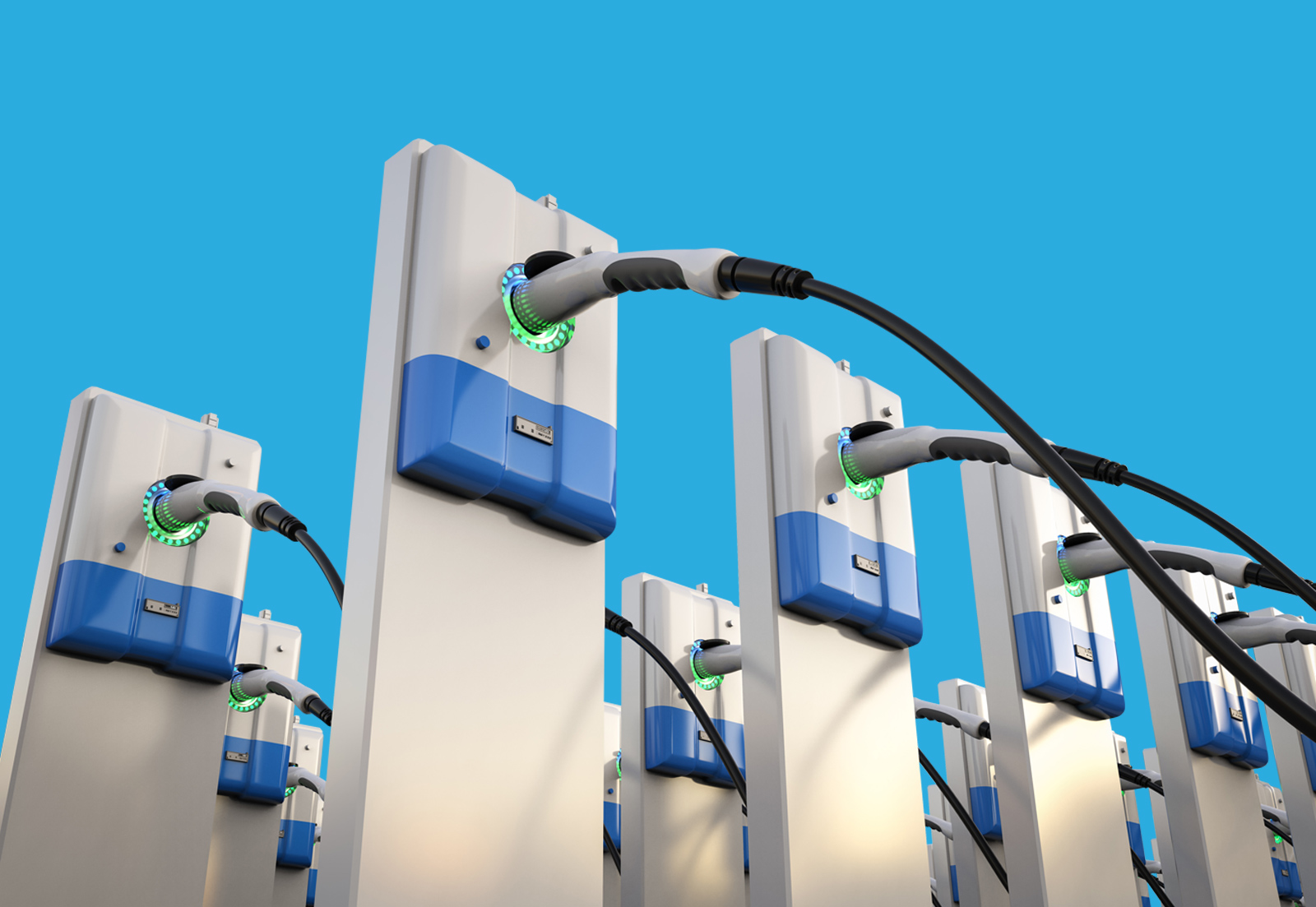 How businesses can devise and implement a robust EV workplace charging strategy
As more businesses embark upon the road to fleet electrification, the how, when and where to charge vehicles will become a key success factor in leveraging the long-term cost benefits of the transition to electric.
Charging at the wrong time and place can have a huge impact on costs and even the cheapest public chargers can be twice as expensive as home chargers.
Here, we outline 5 key considerations employers need to be thinking about when pulling together an effective EV workplace charging strategy.
1. Home or away?
Any strategy should start by determining whether vehicles will need to use home, office or public charging infrastructure – or a combination of all three. This will vary according to the nature of the business and fleet. Company vans, for examples, are much more likely to return to a depot to charge at night than a company car.
If you are planning to invest in on-site charging, you will need to establish how many chargers can be accommodated and what type are needed. Will standard 7kW chargers be adequate for overnight charging or will the more expensive 50kW rapid chargers prove more cost effective in the long run?
It is usually easier and cheaper to install more slow chargers than fewer, high-speed ones but if you have more than about eight EVs at a site, a rapid 50kW charger can be a good idea and provides essential back up for urgent charge needs.
According to Fleet News, an EV with a 200-mile range and a daily route of 40 miles would in theory only need recharging once per week, so one charger could potentially serve five vehicles.
If groundworks are needed and you are in leased premises, you may need to discuss the details and get agreement from your landlord to dig a trench first. Find out if you can use wall mounts instead as these are much cheaper. Utility providers should also be contacted to check whether electrical upgrades may be required.
2. Fee or free?
Offering free onsite charging will obviously provide a popular employee benefit to support staff retention and boost your reputation as an eco-conscious employer. But it could also create a significant cost centre as the scheme grows. 
Totally free charging could also encourage drivers not to bother charging their EVs overnight at home, which is typically the optimum charging solution.
You might consider a halfway house – charging a minimal fee just to discourage employees who plug in when they don't really need to or for hours on end, preventing access for other employees.
3. Data-driven decisions
A wealth of technology is available to help support your charge point decisions and optimise fleet charging.
Telematics data can reveal with pinpoint accuracy where your company vehicles spend most time and what their typical mileage and dwell times are to help you plan your strategy.
The latest innovations can also give a real time view of battery levels and the remaining driving ranges of every car or van. Such insights can be used when planning the most cost-efficient charging spots, with navigation automatically directing drivers to the closest EV charging stations.
Geofencing can also be used to alert fleet managers when a vehicle crosses into a Clean Air Zone and to demonstrate where EVs could be a more cost-effective option.
4. Getting the policy right
It is essential that you establish a clear corporate EV charging policy to share with your employees. This should cover both 'business use' drivers and all employees who may be commuting to work via car.
It should outline charging and payment procedures, and clarify the rules for company charger usage. You may want to set limits on how long an employee can charge for each day or week – or motivate workers to charge during cheaper, low-demand hours by offering a lower fee.
You could look at creating a pre-bookable meeting room system and etiquette for workplace charging. Pragmatic pointers should also be included, such as who to contact if a charger is not working.
Driver training is essential to support your employees and embed a best practice approach from the get go.  This should offer entry-level advice on how to optimise EV range and minimise battery degradation by, for example, keeping charge levels between the optimal 20 and 80 per cent and how to drive an EV to maximise charge by avoiding speeding, harsh acceleration and braking.
You should also clarify to your drivers how their charging expenses will be recharged on a per-mile or per-kWh basis.
5.  Could a salary sacrifice scheme help?
Don't forget that your employees can also get a home charger, in some cases, under a company salary sacrifice scheme. 
Some providers offer a fitted home charger as part of the EV package, with payments taken from an employee's salary before tax, offering significant savings.
Want to know more about EV charging, infrastructure and what solutions are best for your business? With more than 20 years' experience and expertise, we can help. Contact us today.