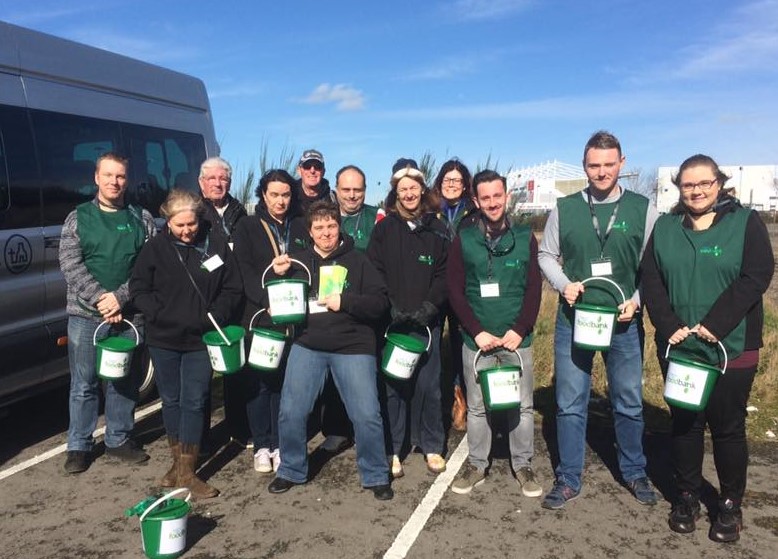 Fleet Operations helps local foodbank raise almost £900!
Four Fleet Operations employees played a key role in helping Stoke on Trent Foodbank raise vital funds towards providing food and support for local people. Team members Paddy Mannion, Danielle Thompson, Naomi-Kate Rymond and Jason Davidson joined other volunteers collecting donations from supporters who were attending Stoke City Football Club's home game against Middlesbrough on Saturday 4th March. Through a combination of hard work and huge generosity from both home and visiting fans the volunteers managed to raise a total of £887.68 to allow the food bank to continue their important work.
The hardship commission currently estimates that 38% of households in Stoke on Trent are living on less than £16,000 per year, the minimum amount required to access basic goods and services in Britain. Since its foundation in October 2011 the foodbank has been able to provide nutritionally balanced long life food to over 47,000 people across the city of Stoke on Trent, of which 18,000 are children.
Fleet Operations is delighted to continue to support the critical work of the Stoke on Trent Foodbank. For more information visit the Stoke on Trent Foodbank website.