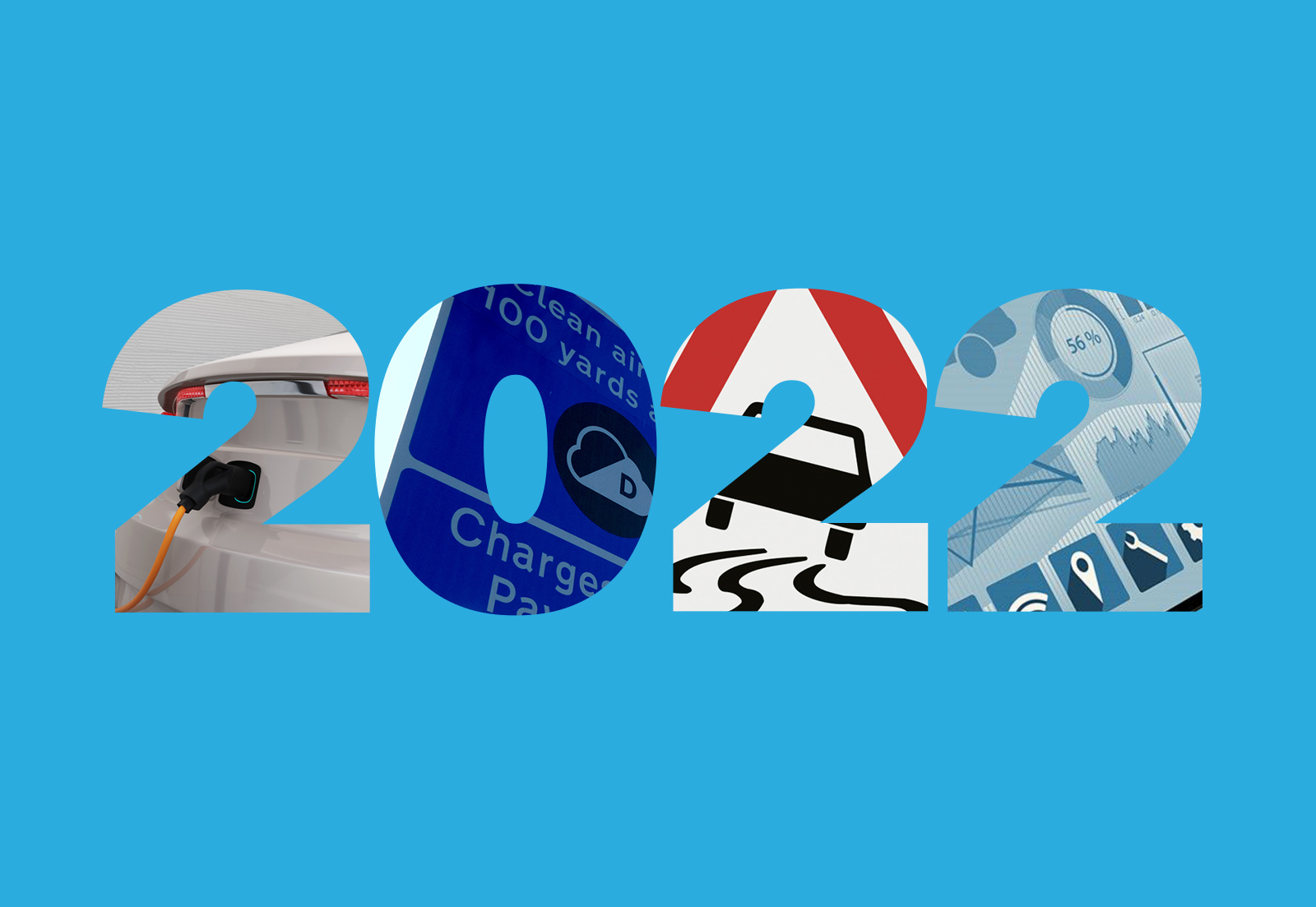 Top six fleet trends to watch for in 2022
After another tumultuous year for the fleet sector, we look ahead to what challenges lie around the corner for 2022.
Trend 1: A continued move to mobility
There has been a sharp uplift in interest in mobility as we've emerged from the pandemic.
Whether temporary or permanent, the death knell sounding for the traditional nine-to-five has forced companies to re-assess traditional three-year car leases, focusing instead on shorter-term contracts, full service leasing or alternative vehicle subscription models.
Ongoing problems with vehicle availability, long vehicle lead times and fewer short term rental options will also make the case for a wider approach to mobility management stronger.
And as the dust settles on COP26, a desire to add more sustainable transport options into the mix such as bikes, e-scooters, public transport and electric car sharing for shorter journeys will add a further level of complexity into the day-to-day challenges facing fleet operators.
Trend 2: Corporate EV charging strategies will become key
Driven by ongoing improvements in battery tech and charging infrastructure, demand for EVs looks set to soar. In fact, electric cars are now expected to outsell diesel ones in the UK next year, mainly due to a fall in purchase prices and enhancements in public charging infrastructure.
The move to electric may be temporarily thwarted by the ongoing global semiconductor shortage – research firm ID Tech Ex reckons an EV has 2.3 times as many chips as its petrol-engined counterpart. Tesla too has recently reported delivery timelines for its electric SUV slipping to almost a year.
But these look likely to be only temporary set backs, as a raft of positive changes and intensive funding comes into force to support the road to zero.
As part of the government's recent Net Zero Strategy, £620 million will be made available for EV infrastructure and zero emission vehicle grants, including a £90m Local EV Infrastructure Fund to support the roll-out of larger on-street charging schemes and rapid charging hubs across England.
On the motorways, a Rapid Charging Fund is aiming to install six rapid chargers on each service area site by 2023, while in the construction sector, EV chargers are set to become mandatory on all new build UK properties from 2022.
Fleet operators will need to plan for the right number and type of chargers on site if relevant and also to create a cost-effective EV charging strategy which avoids plug ins at peak demand times when tariffs are most expensive.
Trend 3: Salary sacrifice schemes will continue to grow in popularity
Bolstered by the low rates on offer for EVs and some PHEVs, UK drivers will continue to be attracted to the significant benefit-in-kind tax savings currently offered by salary sacrifice car schemes.
The benefits to both employer and employee are obvious. And with the low tax cost for EVs likely to endure until at least March 2025, increasing numbers of employees are likely to opt in to this highly cost-effective way to run an EV that they might otherwise not be able to afford.
Trend 4: Wider pollution reduction initiatives will gather pace
As air quality continues to hit the headlines, fleet operators will also need to be more mindful of the continuing roll-out of Ultra Low Emission Zones (ULEZs), Clean Air Zones (CAZs) and other pollution-reducing schemes in cities across the UK.
Although the pandemic has forced many councils to delay their plans, 15 UK cities – including Bradford, Oxford, Manchester, Leeds, Birmingham, Bath, Bristol, Newcastle, Southampton and Derby – will now be introducing some form of emission tax on drivers by the end of 2022 – and the list is growing by the month.
The government has even pledged a £2bn investment to help enable half of journeys in towns and cities to be cycled or walked by 2030.
Trend 5: Tech evolution will continue to improve standards of fleet safety
Statistics suggest that UK road safety standards have stagnated. Every week, people using the road for work are involved in around 200 deaths and serious injuries, with UK company car drivers 49 per cent more likely to be involved in traffic collisions.
In fact, the UK has the unenviable reputation for delivering the second worst road safety progress in Europe (according to a recent report by the European Transport Safety Council).
With traffic now almost back to pre-pandemic levels, road risk management is now back on fleet agendas with a vengeance.
Tech developments, however, are continuing apace – from Ford's new lane-keeping system which applies a counter-steering force to discourage dangerous lane change manoeuvres to Kia's blind spot assist, which uses high-resolution video feeds from wide-angle cameras in side mirrors to alert the driver.
Driver-facing cameras and video telematics monitor real-time driver behaviour – such as eye movement, head tilts, yawning, facial feature movement, brain waves and steering wheel grip – and alert drivers instantly on potentially risky behaviour.
Looking further ahead, researchers are currently developing neural network AI systems which will be able to predict a pedestrian's intention to cross a road via cues such as head turning, body pose and gait.
Trend 6: Connected car tech will enable predictive rather than reactive fleet management
As the world of mobility continues to evolve, connected car and fleet management technology will continue to form the bedrock of innovation.
Telematics 3.0, for example, will see vehicle data increasingly integrated with artificial intelligence, allowing many day-to-day operational fleet decisions to be automated and fleet management by exception to become the norm.
Management and maintenance systems will become predictive and preventive, rather than reactive. Sensors in tyres, for example, will predict usage and wear with pinpoint accuracy, prompting maintenance before it becomes an issue and reducing downtime.
Real-time connected data also looks set to support new flexible ownership models, with shared apps allowing companies who run a fleet to lease out or share some of their vehicles efficiently.