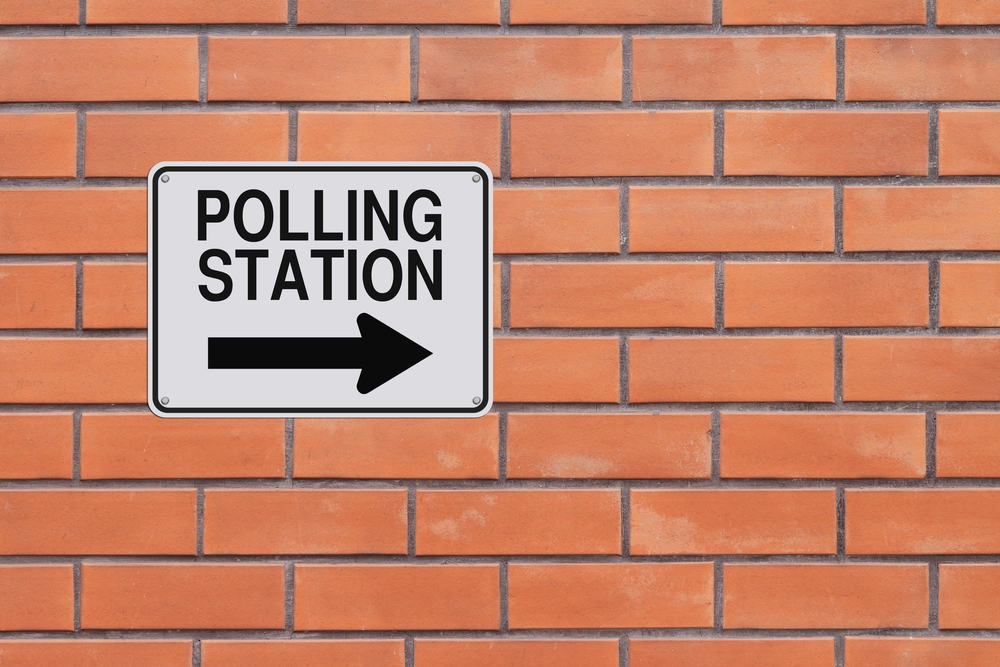 The General Election 2019: 4 key manifestos and what they might mean for UK fleet operators
Turning the topic of conversation to politics is normally a social faux pas. But in business, politics plays a pivotal role in decision-making from budget forecasting and sales strategy to HR provision and environmental policies.
So while you may be bored of Brexit, the general election is the next political pantomime set to dominate the Christmas countdown headlines and boardroom agendas. Whatever your political colour, here we look at four key manifestos and summarise what each party plans for UK roads, the environment and the transportation sector.
How will their political pledges impact the fleet and mobility sector should they get into power on 12 December 2019?
Labour – It's time for real change
Labour is putting climate change plans at the heart of their manifesto declaring they will create one million new jobs through their plans for a "Green Industrial Revolution".
A £250bn 'Green Transformation Fund' is being promised to build low-carbon energy sources and help fund the transformation of public transport networks to more environmentally friendly options. At a glance initiatives include:
Nationalised rail services will see major investment to improve stock, expand access and electrify the network.
HS2 will go ahead with an extension of the full service to Scotland.
Aim to ensure all new vehicles sold in the UK by 2030 are electric.
Position the UK at the forefront of the development and manufacture of ultra-low emission vehicles.
Invest in electric vehicle charging infrastructure and in electric community car clubs.
Accelerate the transition of our public sector car fleets and public buses to zero-emissions vehicles.
Introduce a Climate and Environment Emergency Bill setting out in law new standards for decarbonisation, nature recovery, environmental quality and habitats and species protection.
Introduce a new Clean Air Act, with a vehicle scrappage scheme and clean air zones, complying with World Health Organisation limits for fine particles and nitrous oxides.
De-list any company from the London Stock Exchange which fails to help tackle climate change.
Conservative – Unleash Britain's potential
The priority is getting Brexit done so that the country can move forwards, not look backwards. Initiatives that will affect the fleet industry include:
Pledge that the UK will be carbon neutral by 2050.
£28.8 billion investment in strategic and local roads.
£1 billion investment in a fast-charging network to ensure that everyone is within 30 miles of a rapid electric vehicle charging station.
Phase out the sale of new conventional petrol and diesel cars, while minimising the impact on drivers and businesses.
Ensure a minimum transport service will operate during transport strikes.
Restore many of the Beeching lines, reconnecting smaller towns.
Use new air traffic control technology to cut the time aircraft spend waiting to land, reducing delays, noise nuisance and pollution.
Will build on Britain's pioneering work in electric and low-carbon flights.
Invest in electric buses, developing the UK's first all-electric bus town.
Launch the biggest ever pothole-filling programme as part of a National Infrastructure Strategy – and major investment in roads will ensure new potholes are much less likely to appear in the future.
10 new freeports where normal tax and customs do not apply.
Liberal Democrats – Stop Brexit. Build a brighter future
In stark contrast to the Tories, stopping Brexit is at the heart of their manifesto using the "Remain Bonus" of £50 billion to invest in public services. Their green and transportation initiatives can be summarised as follows:
Electrifying Britain's railways and ensuring all new cars are electric by 2030 using taxation, subsidy and regulation to speed up transition to ultra-low-emission cars.
Hit net-zero carbon emissions by 2045 through a £86bn spending commitment
80% of the UK's electricity demand met through renewable sources by 2030.
The cash will also be used to electrify the UK's rail network and ensure all new vehicles will be electric by 2030.
Reform air passenger duty on international flights to make frequent travellers and businesses pay more tax.
More investment in public transport to build projects like the High Speed 2 railway route and Crossrail 2.
Convert rail network to electric or hydrogen ultra-low-emission technology by 2035.
Rail fares frozen for the entire parliament.
Firms running the railways could be sacked for failing to provide adequate services.
The Green Party – If not now, when?
The pro-European Union party, like the Lib Dems has committed to a second referendum and to campaign for Remain. Their manifesto pledges a £100 million-per-year investment plan to deliver a Green New Deal over the next 10 years. In summary:
Overhaul the use of fossil fuels by switching transport and industry to renewable energy sources.
Create a net-zero carbon economy by 2030.
Invest in public transport so that it is cheaper than travelling by car.
Create a new golden age of train by opening new rail connections that remove bottlenecks, increase rail freight capacity, improve journey times and frequencies. These rail improvements will benefit from funding switched from the HS2 scheme, which they will cancel.
Create a government-owned rolling stock company which would invest in a fleet of new electric trains to run on newly electrified lines.
Ensuring good railway connections with all ports to enable more freight between ports and inland terminals to be carried on rail.
Invest in additional freight routes resulting in the majority of long-distance freight switching from road to rail.
Apply a Carbon Tax on all fossil fuels as well as on aviation fuel for domestic flights. Domestic flights will also lose their VAT exemption and there will be an additional surcharge on domestic aviation fuel.
Stop the building of new runways and all increased road capacity
End the sale of new petrol and diesel fuelled vehicles by 2030.
Create a network of electric vehicle charging points across the country, located in public places, not taking up pavement and cycling space.
Require all existing petrol stations and motorway service stations to offer electric vehicle charging points by 2025.
Civilise our streets by making Low Traffic Neighbourhoods with 20 miles per hour speed limits in residential areas.