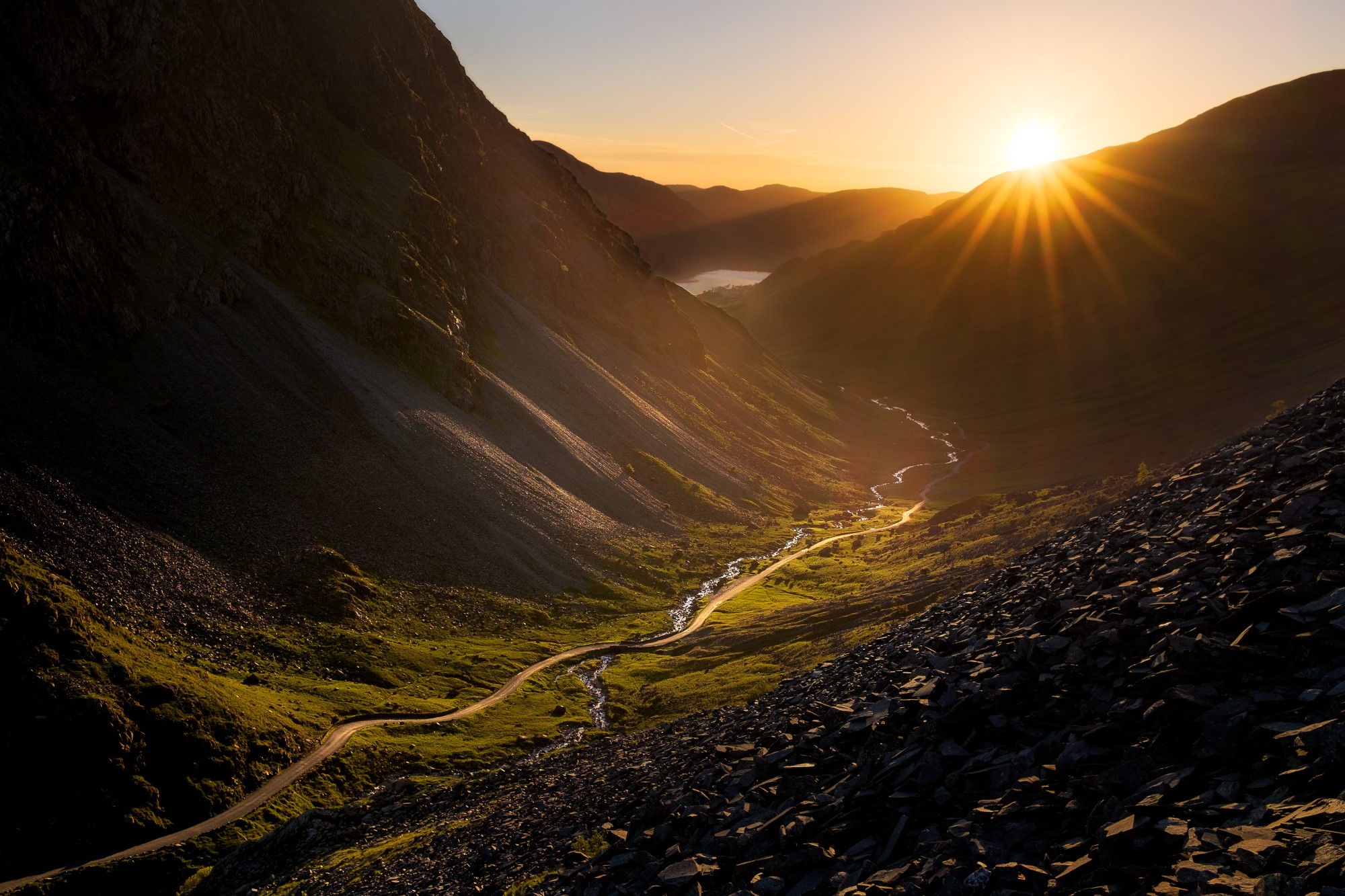 Join our Great British road trip
Planning a holiday abroad is exciting, isn't it? Where to go? Luxury hotel or glamping lodge? Private villa with pool in Greece or Portugal? Action and adventure or rest and relaxation? All-inclusive or self-catering? Decisions, decisions…
However, although lots of us are making up for lost time overseas, we are not enjoying the airport queues, lengthy passport renewals process and hassle. So why not stay at home?
Brits not abroad
More than half of Brits are opting for a UK staycation this year. And why wouldn't you? With 12,429 km of UK coastline, 69 cities, 2,500 museums, 40,000 lakes, 20 major theme parks, 180 National Trust properties and gardens, 184 Michelin-star restaurants and 120 mountain ranges to be climbed in the British Isles, there's something for everyone.
Pack your bags – but not your passport
With the help of our UK Staycay Driving Guide, why not swap the bustle of the airport for the comfort of your car?
From jaw dropping mountain vistas, take-your-breath-away coastal routes and iconic landmarks to remote villages with eatery gems, join us on the perfect UK staycation driving routes, where it's as much about the journey as the final destination.
We have picked 5 of the best road trips for beach combers, foodies, wine buffs, mountain lovers, adrenalin junkies and culture vultures. Pack your bags, set your sat-nav and turn up your favourite driving tunes.
With a UK staycay, your holiday adventure begins the minute you pull out of your driveway.
Drive a few laps to a life of luxury
If you decide to live like a lord and dine on food fit for a king, then we have the perfect road trip for you. Two Relais & Chateaux properties – Grantley Hall in North Yorkshire and Glenapp Castle in Scotland's Ayrshire – are as stunning as the roads that get you there.
Start off in the delights of the Dales and wind down in the wonder of the West coast of Scotland. On the four-to-five-hour drive, you'll wind past lochs, craggy mountains and meander through sleepy fishing villages and stunning, sprawling countryside.
At each luxury destination, you'll drive through acres of gardens and woodlands where seasonal vegetables are grown, and the local game is reared to tantalise your tastebuds. And first-class service and 800-thread count bed linen await.
Feast your eyes on the views – and the food on this unforgettable trip.
The wine lovers' route
Not that we would ever suggest you drink and drive – but we would highly recommend you drive to and stay at these fine British wineries.
Start off in Tillingham, East Sussex, an organic and low intervention vineyard which has 40,000 vines set amongst 70 acres with far-reaching views along the Tillingham River valley and across to the fortified hilltop town of Rye to the sea and the Romney salt marshes beyond.
The drive is as delightful as the wine is divine.
Stay in their hop barn-meets-hotel and dine in the wine bar, restaurant or outside kitchen, converted from a Dutch barn, before heading off the next morning to Oxney Organic Estate, which is under 15 minutes away.
The winery at Oxney is in an old hop house surrounded by wildflower meadows. Its organic bottles won gold at the prestigious International Wine Challenge awards last year, which you'll naturally want to sample – so why not stay over in one of their shepherd's huts for a vineyard sleepover?
Around an hour away, finish off your Sussex wine roadtrip with some sparkling delights at Rathfinny, where you can even mix your fizz with an art exhibition, astronomy or meditation event too!
Who needs a year in Provence when you have these vintage finds right here in Blighty!
Life's a beach
For those who have had enough of life in London and are craving some sand, sea and hopefully sun, a four-hour drive will get you to the stunning Devon and Dorset coast. Along the way, take a welcome break at Stonehenge before you stretch your legs in Sidmouth – gateway to the Jurassic Coast. This UNESCO world heritage site that stretches 95 miles between Devon and Dorset is a driver's and beach lover's paradise.
Why not complete your driving-themed holiday with a break on the Jurassic Bus (a converted school bus) which is perfectly located to explore the iconic Durdle Door, Lulworth Cove and the world-famous Tank Museum! You'll find first-class comfort on board for 4 adults and 2 children, with full kitchen and shower facilities.
Along the coast, there are too many beautiful beaches to mention – but keep pulling over and find your own secluded cove for a picnic break and a dip. Stop off at Beer with its quintessentially British beach huts where you can enjoy dolphin-spotting while you indulge in hot, salty fish and chips. Throw in a glorious sunset and life doesn't get much better does it?
The highway to foodie heaven
If your holiday isn't complete without a gourmet itinerary, then head to Cumbria. Outside London, it has the most Michelin starred restaurants. If you only have time and budget for one indulgent meal, try 2-star L'Enclume which also has a Green Michelin star thanks to its sustainability credentials. But squeeze in the other six if you get chance.
The only thing that matches the magnificence of Cumbrian fayre is the majestic scenery which Wordsworth described as "the loveliest spot that man hath found."
Complete your culinary-driving adventure with a drive that takes you along some of the most challenging but dramatically beautiful mountain pass roads between Coniston and Eskdale. Or if you want a more sedate but equally picturesque drive, try the 31-mile circuit around Lake Windermere where you'll take in stunning villages, fascinating wildlife and striking neo-gothic Wray Castle.
And if you have a sweet tooth, Cumbria is also home to world famous Cartmel sticky toffee pudding and Grasmere Gingerbread so make sure you stop off and stock up.
The Lake District is a sight to behold with tastes to delight.
Off the beaten path
If you want to get away from it all (even petrol stations!) head to one of the most scenic drives in Wales – the Abergwesyn Pass, which runs from Tregaron to Llanwrtyd Wells.
The route is renowned for its wild landscape of moorlands, forests and dramatic cliffs. This is not one for the faint-hearted or speed freaks – the drive features a series of hair-raising hairpins that are aptly named the 'Devil's Staircase'.
I don't know about you but I'm off to load up the car.
With world-class driving routes and to-die-for dining, Instagrammable mountain views and picture-perfect coastal villages, why holiday anywhere else than the UK?