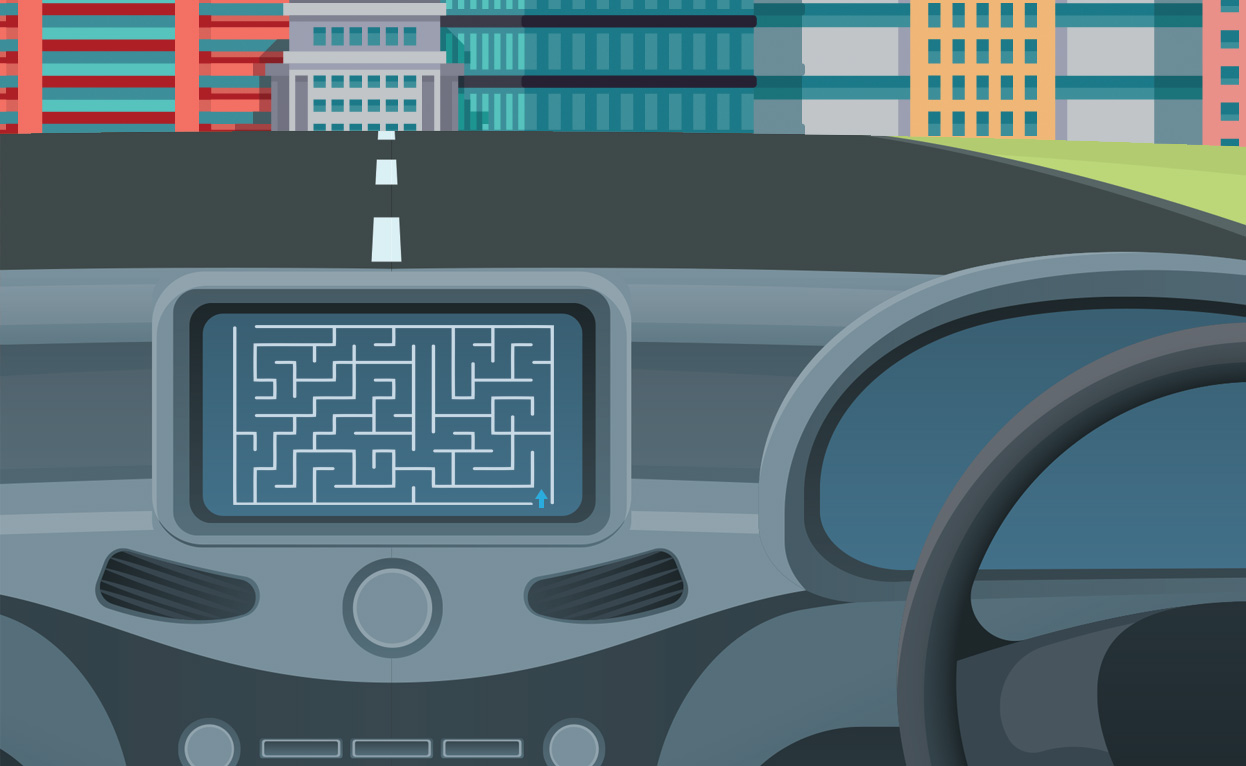 Navigating the tech maze: top considerations when investing in new systems
In a brave new world of data-driven decision making, the message to businesses of all shapes and sizes is clear – embrace technology and digital transformation today, or risk damaging your future competitiveness.
Indeed, the corporate graveyard is awash with companies that have failed to innovate and invest for tomorrow.
According to McKinsey Global Institute (MGI)1, profits and margins can increase three times faster than for companies that implement effective long-term digital strategies and that integrate technologies into their core business activities.
But a bad investment can be as damaging as no investment at all – denting company coffers, failing to deliver a return, alienating employees or even being left to gather dust.
In the world of fleet, a wealth of software and hardware systems are available that promise to revolutionise business processes and operations – but how can you be sure they'll deliver success?
Here we highlight six key considerations to help you look before you leap.
Will the technology deliver ROI?
The success of a tech investment cannot always be measured in purely in financial terms. But where an improvement in the business bottom line is the principal motivator, this is a question that must be satisfactorily determined from the get-go.
A business case may demonstrate, for example, how technology in question might help a company to increase capacity or cut administrative, resourcing, fuel or maintenance costs.
The increased fleet visibility provided by a telematics system might boost vehicle utilisation and enable more daily jobs to be completed. Routing and scheduling software may help cut mileage and fuel costs. Fleet analytics software that generates cost forecasts at the touch of a button may result in optimised fleet TCO (total cost of ownership) and considerable time-cost savings.
It is important to establish your baseline and define with your preferred suppliers what success looks like. Suppliers should be able to explain clearly how KPIs will be achieved. Remember to ask for client references and where it is possible to do so, look to trial the technology.
Will the technology deliver VOI?
Intangible benefits, which can be difficult to quantify on a balance sheet, can sometimes be the most significant.
With this in mind, value on investment (VOI) offers an alternative method of assessing the merits of technology, focusing on where value is delivered and where it accrues.
Technology might streamline processes, slashing admin time and boost customer service standards. It may help a company comply with their legislative fleet requirements or deliver an uplift in road safety standards. Quantifying such returns in financial terms in advance of dipping into the company coffers may prove difficult.
But under such circumstances, where a compelling but somewhat abstract VOI exists, it may still be prudent to proceed with a tech investment that fails to clearly demonstrate ROI.
Are security and privacy concerns addressed?
Security and privacy concerns loom large where technologies access, process and manage driver information.
Companies need peace of mind that a prospective tech system doesn't fall foul of legislation – notably the Data Protection Act 2018, which enshrines GDPR into UK law – leaving them liable to the penalties for breaches.
Fleets operators should do their homework and ask the right questions of tech vendors.
At the outset, it should be clearly established that a system complies with the Data Protection Act and meets international standards for data security and privacy.
Further questions should include what the best practice processes vendors have in place to ensure requisite standards are met? Are these underpinned by recognised quality and information security management accreditations such as ISO9001:2015 and ISO27001:2013? What types of data is stored, where and for how long, and does the system enable personal data to be deleted?
Will the system consolidate data and simplify reporting?
It is also important to consider the integration possibilities of any new technology systems. For example, does a telematics system talk to customer relationship management (CRM) tools or enterprise resource planning (ERP) platforms?
Rather than data being siloed in splendid isolation, the integration of fleet-related data from a variety of different software and hardware systems is leading to considerable time-cost savings.
Furthermore, where data is processed digitally and accessed using a single device or software interface, benefits can be realised across different functions of a business.
Consequently, it is important to identify what existing systems remain business-critical and, where it is possible to do so, to select systems that readily integrate with what you already have in situ.
The API functionality of MOVE Analytics from Fleet Operations, for example, enables business intelligence to be seamlessly integrated from any back-office software.
As the world around us continues its IoT (internet of things) journey, a failure to consider connectivity may quickly leave tech redundant or underused.
Do you have the resource to act on tech data?
With extensive quantities of data available from fleet-related technologies, there is a danger that users become overwhelmed with what may feel like a firehose of information.
A lack of time to delve into this intelligence and effectively act upon the insights can, consequently, leave its potential unrealised.
A company's resource capacity should be assessed and addressed before an investment is made.
An outsourced fleet management partner can help in this regard, having the specialist expertise to maximise the value of actionable fleet data and acting as a central repository to manage it on your behalf.
Is the technology future-proof?
When investing in new systems, current fleet technology requirements should be balanced with the needs of the future.
It can be difficult to predict what future fleet and business requirements may be, but without giving due consideration to this, technology risks becoming either ill-suited or even obsolete over the medium to long-term.
Systems should be adopted that can be easily adapted as a business grows or refocuses its operations.
As the questions – Is the technology scalable, is the architecture that it is built on flexible enough to enable change? Does the provider have a vision for the future?
Affirmative answers to these questions will help ensure you have an IT strategy and infrastructure that is future-proof.
1McKinsey Global Institute, Technology Jobs and the Future of Work, 2017