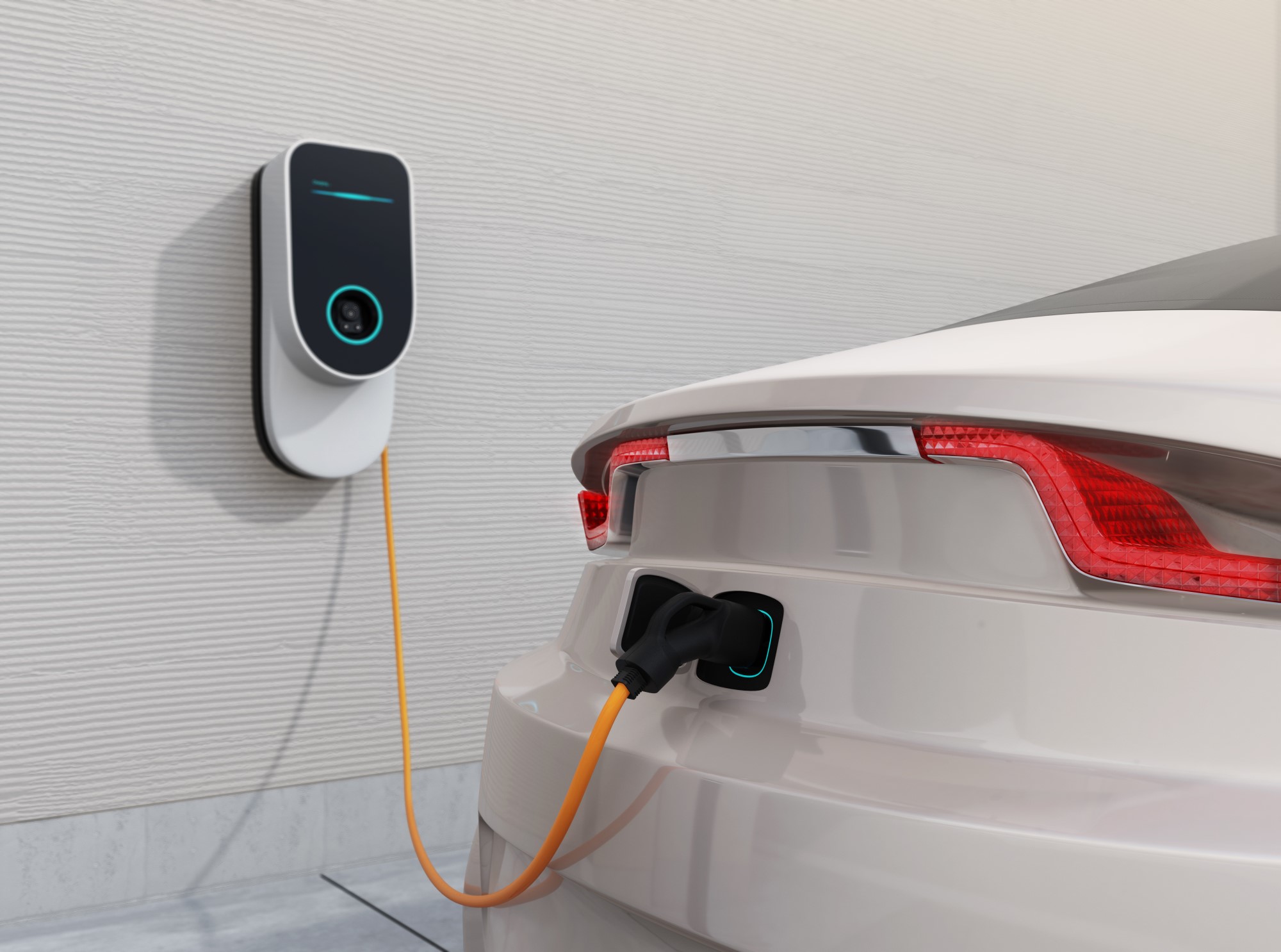 Spoilt for choice: the EV revolution has arrived
The starter pistol on the race to electric has well and truly been fired.
The world's biggest auto brands are currently dominating headlines, announcing their intentions to abandon the production of fossil fuel vehicles before looming bans on internal combustion engine vehicles come into effect across the globe.
Car manufacturers have been outlining their ambitious plans to meet strict CO2 emission targets which are being introduced by governments in a collective effort to counter climate change.
Just some of the recent announcements include news from Jaguar, which will be producing a pure electric luxury car brand from 2025 to rival the well-established, high-end Tesla range.
Meanwhile, Land Rover will also launch six new pure electric models in the next five years and every car in its range will have an electric option by 2030, including a zero-emissions Range Rover from 2024.
Bentley will go fully electric from 2030, with its first electric model set to launch in 2025, whilst Ford has pledged that all of its cars on sale in Europe will be electric by the end of the decade.
Volvo has also ramped up its plans to phase out internal combustion engine sales, setting its sights on selling only electric cars by 2030.
Though these efforts should be applauded, it was inevitable that car companies would have to transform their businesses in order to survive in the post-fossil fuel world.
The bringing forward of ban deadlines – such as that seen in the UK – has indeed accelerated the switch to electric. And this can only mean good news for us, the consumer.
But the EV transition may not be a smooth one and bumps in the road are to be expected. The government recently announced it is downsizing the financial incentive package offered to EV owners in the UK, reducing the 'plug-in car grant' from £3000 to £2500 and lowering the upper price limit for eligible vehicles.
The changes are expected to allow the funding to last longer and be available for more drivers, reflecting the growth in the number of cheaper electric cars.
How manufacturers react to this remains to be seen but it could result in them adjusting sale prices or increasing discounts to plug the gap and minimise the impact.
EVs – time to shine
Though there has been an appetite for EVs for quite some time, the market has been somewhat slow in delivering to expectation and need.
Apart from EV king Tesla, the model range, availability and battery capability of electric models have not come close to their combustible counterparts. And even with the Tesla, the lack of affordability puts it out of reach for most consumers. 
The EV roadmap being laid out by car companies, combined with charging infrastructure pledges from the government, will put paid to many of these limitations and EVs as the rule, rather than the exception, is becoming a closer reality.
When it comes to uptake for fleets, it would appear the EV revolution is well underway.
A new report by the Climate Group reveals that the number of EVs operated by the large multinationals in its EV100 initiative more than doubled in the last year – rising to 169,000 from 80,000 in 2019.
The fact that this meteoric rise occurred at a time when overall fleet sales nosedived, due to the pandemic, is telling.
It is not only car companies that are feeling the heat when it comes to meeting sustainability targets. The escalation in their efforts to 'go green' serves as a reminder to fleet decision-makers that time is ticking – and they too need to embrace the e-mobility movement in order to futureproof their business.
Indeed, the Climate Group report predicts that corporate and leasing fleet commitments will see the roll-out of more than 4.8 million electric vehicles by 2030.
Here, we take a look at just some of the latest EV innovations from manufacturers and reveal the models that could soon be showing up on fleets' company car lists.
Hyundai Ioniq 5
Hyundai recently launched the first model in its new brand dedicated to electric vehicles – the Ioniq 5 – which will be available in the UK by mid-2021.
There are two battery pack options, either 58kWh or 72.6kWh, and two electric motor layouts, either with a rear motor only or with both front and rear motors.
The all-wheel drive (AWD) option paired with the 72.6kWh battery produces a combined power output of 225kWh and 605Nm of torque, offering 0-60mph in around five seconds.
The two-wheel drive (2WD) and 72.6kWh battery combo offers a maximum driving range on a single charge of around 300 miles.
With a 350-kW charger, Ioniq 5 can charge from 10% to 80% in just 18 minutes and drivers only need to charge the vehicle for five minutes to get 60 miles of range, according to WLTP.
Other features include a V2L function or 'charger on wheels', allowing drivers to freely use or charge any electric devices, such as electric bicycles, scooters or camping equipment.
It is the first Hyundai model to offer Highway Driving Assist 2.
Meanwhile, Hyundai's revamped compact electric crossover Kona Electric is now available to order in the UK.
The mid-life update is intended to keep up with the growing number of compact electrics coming to the market – such as the Vauxhall Corsa-e, Volkswagen ID.3 and Peugeot e-2008.
Citreon ë-Berlingo
Citroën recently unveiled the new ë-Berlingo, which is due to land in UK showrooms later this year.
It features a 100kW (136hp) electric motor with up to 260Nm of torque. Connected to a 50kWh battery, ë-Berlingo can achieve up to 174 miles of range from a single charge under WLTP testing.
The battery warranty is eight years or 100,000 miles and comes with a 7.4kW single-phase on-board charger as standard.
A full charge from a 7kW Wallbox will take 7.5 hours, or five hours using a 22kW unit using three-phase power.
Supporting up to 100kW DC fast charging, an 80% charge can be completed in 30 minutes.
Volvo C40
The first Volvo model in history designed as pure electric only, the Volvo c40 is set to go into production this autumn.
The propulsion consists of twin electric motors, one on the front and one on the rear axle, powered by a 78kWh battery that can be fast-charged to 80% in about 40 minutes.
It offers an anticipated range of around 420km, which is expected to improve over time via over-the-air software updates.
It is also the first Volvo model to be completely leather-free.
The way you buy a C40 will be different than with most cars because it will exclusively be sold online.
BMW i4
The highly anticipated BMW i4 is believed to be going into production in August or September 2021 and set to hit the roads by the end of the year.
Touted as BMW's answer to the Tesla, the i4 will use a new 523bhp BMW eDrive powertrain. There will be an 80kWh battery that will charge at 150kW and give a range up to 370 miles. The motors will produce 530bhp, giving a 0-62mph time of 4 seconds and a top speed of 125mph.
BMW has also confirmed that the next-generation of BMW 7 Series will include an all-electric version – the i7 and i7S. Though not much is known about the models, the latter is expected to have a 120kWh battery, 660hp and a range of 320 miles.
The road ahead
The e-mobility evolution is picking up pace and it is an exciting time for fleet decision makers. As production ramps up on electric models, prices will begin to fall, availability will improve and e-fleets will no longer be a far-flung fantasy.
Future incentives from the government may help to accelerate electric uptake and encourage investment – this is likely to be in the pipeline, rather than be a pipe dream – but there is still a way to go.
Much needs to be achieved in the next nine years to ensure that the switch to electric is feasible for fleets, without significantly impacting productivity levels and the bottom-line, including improved affordability and better access to charging networks.
What is for certain is that fleet decision makers need to be thinking about how their fleet will look in the year 2030 – and jump on the (electrified) bandwagon, sooner rather than later.
If you are thinking about making the transition to a greener fleet, speak to our award-winning sustainability and electric vehicle experts for advice on how to make the change.
EMAIL US advice@fleetoperations.co.uk