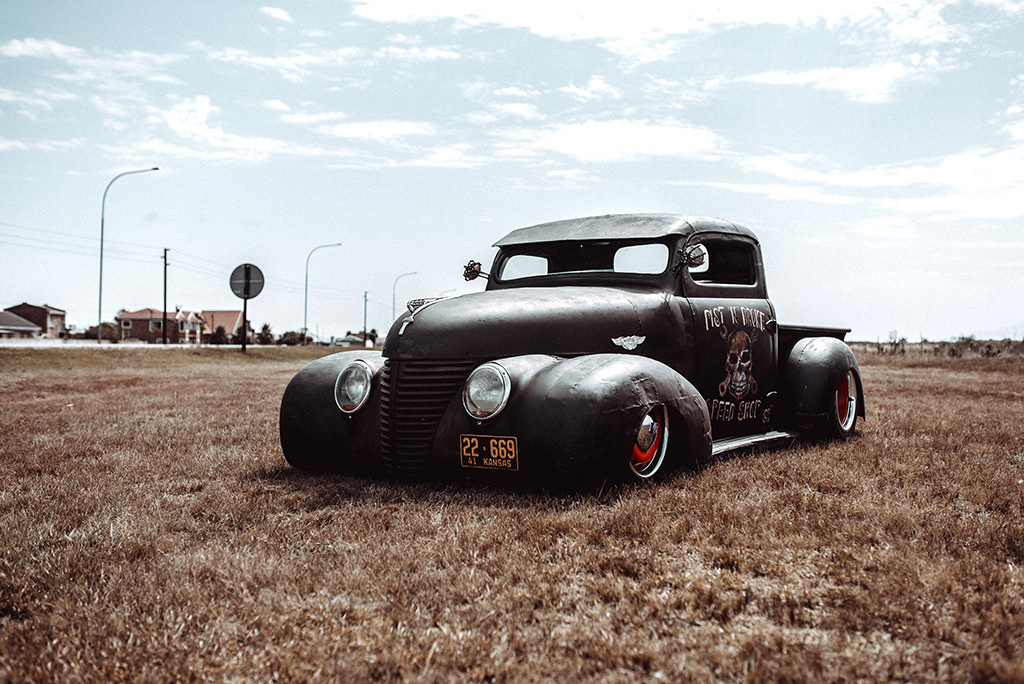 Pimp my ride – how vintage vehicles are being turned into booming businesses
Here at Fleet Operations we live and breathe 'fleet', but we also like to keep our eyes on everything else that's happening in the automotive world. In our latest blog we take a light-hearted look at how vintage vehicles from yesteryear are being turned into booming businesses…
Do you remember when the mobile library used to visit your street? It was a fortnightly highlight that any budding bookworm took for granted. It was as common as the ting-a-ling of the ice cream van and almost as exciting.
But all of a sudden, the library van vanished from our streets and the ice cream man didn't seem to come that often. Much to the relief of pestered parents. But a huge let down for the kids who thought that books and ice cream delivered to your front door was a rite of passage into teenage years.
Now the trend for vehicles being so much more than a means of transport to get from A to B is making a comeback.
People are making affordable, minimalist and sustainable homes out of tired old trucks and double deckers. Meanwhile others are turning rusty vintage vans into innovative and thriving businesses. Hatchbacks destined for the scrapyard are being given a new lease of life pouring out Prosecco at festivals and school fetes.
Converting an old school bus into a 3-bedroom house may be the ultimate example of upcycling and transforming a vintage bus into a mobile home complete with shower and working toilet is the epitome of cool.
But what are the costs involved? Is it a labour of love? Do you need a bottomless purse? Does it require a team of professionals to help your pimp your ride or can you DIY with a little help from your fascinated friends?
Hop on board
There are many motivations for the vehicle transformation trend. From the soaring price of housing to a desire to satisfy the travel bug and ignite worldwide wanderlust in the comforts reminiscent of home. Or maybe it's to fulfil an ambition to run your own bar – without the overheads or the troubles at throwing out time.
2018 was the year of the pop up. Pop up street food. Pop up fashion. Pop up cocktail bars. Everyone wanted a to try something new – from vegan chilli cheese to gin infused with organic nettles or Nicaraguan decaf coffee laced with CBD. Converted vehicles gave people the chance to pop. Without the huge financial risks involved in leasing a bricks and mortar property, a truck transformation was the answer for many new and now thriving business start-ups.
Here we take a look at some of the wackiest and most wonderful businesses built from transformed transits and bolstered buses.
From bus to B&B
With the rise of websites such as Airbnb and Canopy and Stars, tourists are constantly looking to stay in the quirkiest accommodation that will give them something to Instagram about. Savvy entrepreneurs have transformed buses into hotels and B&Bs including East Yorkshire businessman, Oliver Kemp, who has created Bedroam – a functional mobile hotel – perfect for events such as festivals for those not prepared to tent it. The bus features 18 luxury sleeping pods, two bathrooms and an outdoor space.
Or If you fancy a unique staycation why not try out the 1982 Big Green Bus in Whitesmith, East Sussex. It has been lovingly and creatively restored to sleep up to six guests in the cosy but surprisingly spacious interior. It even has a log burner and hot tub – all for around £160 per night.
A classy ride
Routemaster buses were decommissioned in 2005 with many left to rot. Former journalist Simon Davis found his career gear change in a scrap yard. He bought the 1966 piece of junk with the aim of turning it into the most elegant dining room and cocktail bar on wheels in the world. Inspired by the lavish interiors of Hotel Bel-Air and Riva yachts, The Rosebery was created – a 22-seater luxurious restaurant complete with a games cupboard including quintessential croquet and chess and an ice bucket from the House of Lords.  Perfect for the most discerning and well-heeled London socialites when they can't get a table at Claridge's.
Combating costly office space
It's difficult for start-up businesses to get the right office space as it can be expensive and time consuming to find the perfect premises.
Step forward Rishi Chowdhury who created the IncuBus – a double decker, flexible office space. The bus itself cost around £12,000 and the conversion cost around £30,000. IncuBus office space can host up to five start-ups at any one time. Get on board.
Meals on wheels
There have been a number of bus restaurant conversions in the UK – though one of the most successful is the Crust Conductor, which serves pizzas in its 34-seater restaurant. As a mobile business, it visits festivals and food events but is primarily parked beneath the arches of Peckham Rye Station. There is even an in-house DJ and cocktail booth on this public transport transformation making it worthwhile to hop on if you are lucky enough to get a seat.
Think outside the box
Weddings are big business and couples are always looking for new ways to add that little extra to their big day.  The Hoofbooth is a converted horsebox photobooth – guests step inside the fully refurbished Rice horse trailer, equipped with the latest photobooth technology and a host of props and accessories. The 'Lucky Horseshoe Package' allows guests unlimited use including two prints per visit, one to take home and one for the guest book. A happy ever after business opportunity.
Wheels on the bus don't always go round and round
Starting a new business takes guts, hard work and vision. And an old set of wheels. From play centres and whiskey on wheels to taco trucks and bars in cars. Maybe it's time to put the brakes on and launch a new non-transport business? A mobile library maybe? Now there's a good idea.