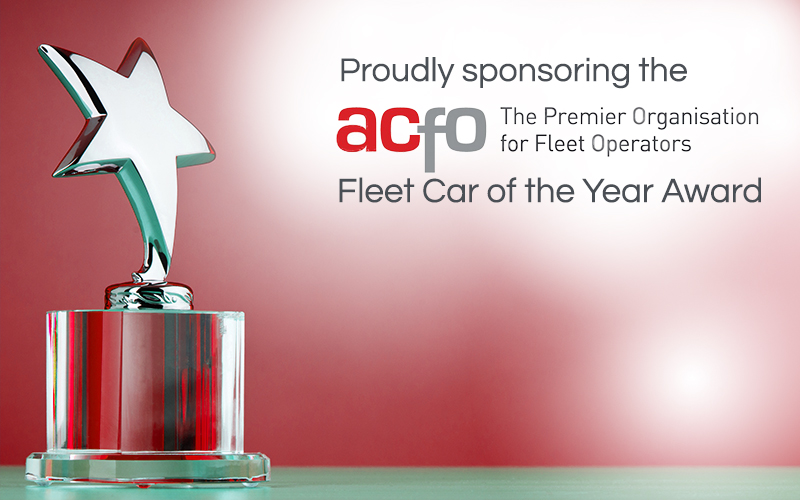 We're proudly sponsoring the ACFO Awards
We're very much looking forward to the annual ACFO Awards on Wednesday and there is a lot of anticipation around who the winners of the various awards might be. The event provides a fantastic opportunity for key fleet decision makers, suppliers and vehicle manufacturers to get together and discuss what's happening in the industry and of course, celebrate the ongoing success of the UK fleet industry.
Not only are we attending the awards, but Fleet Operations are also a proud sponsor of the Fleet Car of the Year Award. This is one of seven awards to be announced at the event, all of which are voted for by ACFO members. We're extremely pleased to be presenting the award, with many high quality vehicles to choose from there will no doubt be a deserving winner. Other awards include:
Fleet Service of the Year
Environmental Initiative of the Year
Fleet Safety Initiative of the Year
Green Vehicle of the Year
Small Van of the Year
Large Van of the Year
This year Reverend Richard Coles, a broadcaster, writer and Church of England priest will be the guest speaker. He is mostly known for being half of the 80s band The Communards and since their three big selling hits, Richard has continued his work in broadcasting and is a frequent contributor to Newsnight Review.
2016 looks like it's going to be an interesting year for the corporate fleet sector and wider automotive market. With new technology and legislation moving at an unprecedented rate both company car drivers and businesses are likely to face an interesting mix of challenge and opportunity.
ACFO are partnered with the Multiple Sclerosis Society, the UK's leading MS charity. They work to provide and fund research, as well as offering support for those affected by MS. For more information about the charity, click here.
We're very proud to be part of such a fantastic event and we're forwarding all our luck to the nominees of 2015.