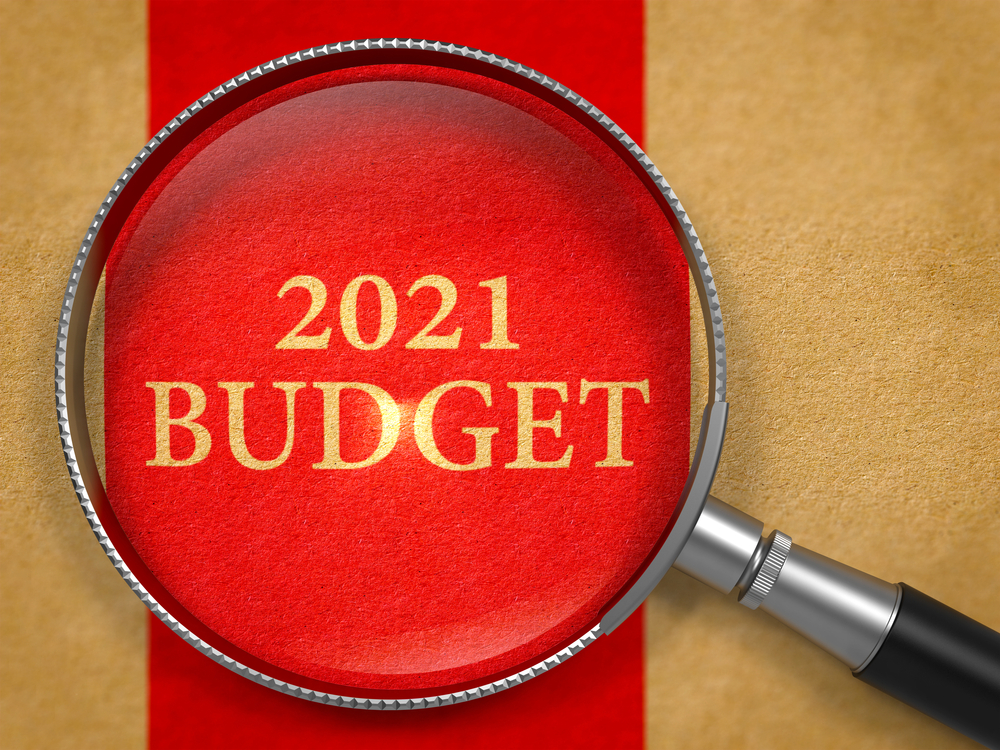 The Autumn Budget 2021 in numbers: what it means for your fleet
Chancellor Rishi Sunak has revealed the government's spending and taxation plans in his second Budget of 2021.
The Budget, he said, would be the foundation of the new post-pandemic economy – "an economy fit for a new age of optimism".
With a number of announcements made in the run up to Budget Day, Sunak's statement to the House of Commons was relatively light on headline news for the transport sector.
Here we bring you the key highlights that could impact your fleet.
The Chancellor announced:
Fuel duty is to remain frozen at 57.95p per litre for both petrol and diesel, for the 12th year in a row.
The Treasury estimates that this will amount to £7.85 billion over the next five years.
Fleet Operations says:
A 2.8p fuel duty rise had been anticipated, but with petrol prices at an all-time high and diesel just falling short of the record high seen in 2012, this announcement will come as welcome relief.
The need for fleet businesses to review their fuel policies and implement meaningful cost control measures remains paramount – from fuel discount structures to effective maintenance and mobility management strategies. Moreover, the business case for fleet electrification continues to strengthen.
The Chancellor announced:
As part of a £1.4 billion 'Global Britain Investment Fund' to support investment in the UK's life sciences, offshore wind and automotive manufacturing sectors, £817 million will be channelled into the electrification of UK vehicles and their supply chains, to support investment in zero emission vehicle manufacturing.
Fleet Operations says:
This funding pot reinforces the government's commitment to its net zero targets, alongside its continuing efforts to attract international companies to invest in Britain in the wake of Brexit.
The Chancellor announced:
A total of £2.6 billion will be spent between 2020-2025 on a new, long-term pipeline of over 50 local road upgrades in England, while more than £5 billion is being invested into local roads maintenance – enough, the Chancellor said, to fill millions of potholes a year.
Fleet Operations says:
This is much needed investment, with roads in poor state of repair adding a significant cost to fleet vehicle maintenance bills.
The Chancellor announced:
Company Car Tax (CCT), already announced for 2022-23 will remain frozen until 2024-25.
Fleet Operations says:
Many within the industry had hoped that the Treasury would announce rates for 2025 and beyond. The sooner this is done, the better the position fleets will be in to plan for the future.
The Chancellor announced:
Vehicle Excise Duty (VED) for cars, vans and motorcycles will increase in line with inflation (RPI) from April 2022. This confirms what had previously been announced in the Chancellor's Spring Budget.
Fleet Operations says:
Although this is not news for fleets, it serves as a timely reminder that they need budget for this small increase in VED for cars and vans from April 2021.
The Chancellor announced:
The van benefit charge will increase in line with the Consumer Price Index (CPI) from April 2022.
Fleet Operations says:
Once again, this had been expected.
The Chancellor announced:
New funding to address the HGV driver shortage and to improve lorry parks. The HGV levy, already suspended until August, will be put on hold for a further year. Vehicle Excise Duty (VED) for HGVs will also be frozen.
Fleet Operations says:
The call for government to support the haulage sector has grown ever louder. These announcements will be welcomed by HGV operators and drivers alike.
The Chancellor announced:
The temporary £1 million Annual Investment Allowance (AIA) will be extended to 31 March 2023.
Fleet Operations says:
This move will offer further support for businesses incurring capital expenditure and will help to encourage investment.
What we already knew:
Public transport
In a bid to "level up" commutes and journey times outside London, English regions, including Greater Manchester and the West Midlands, will receive £6.9 billion to fund train, tram, bus and cycle projects.
Only £1.5 billion is new, with £4.2 billion promised in 2019 and additional funding for buses announced by the prime minster in 2020.
Funding for transport electrification
At the heart of the government's recent Net Zero Strategy, it was announced that £620 million will be made available for zero emission vehicle grants and EV infrastructure.
Innovation investment
The Treasury has said it is spending £1.4 billion to "spur a wave of investment in the UK's most innovative sectors", with examples cited including investments connected to EV production in regions such as the North East and the Midlands.