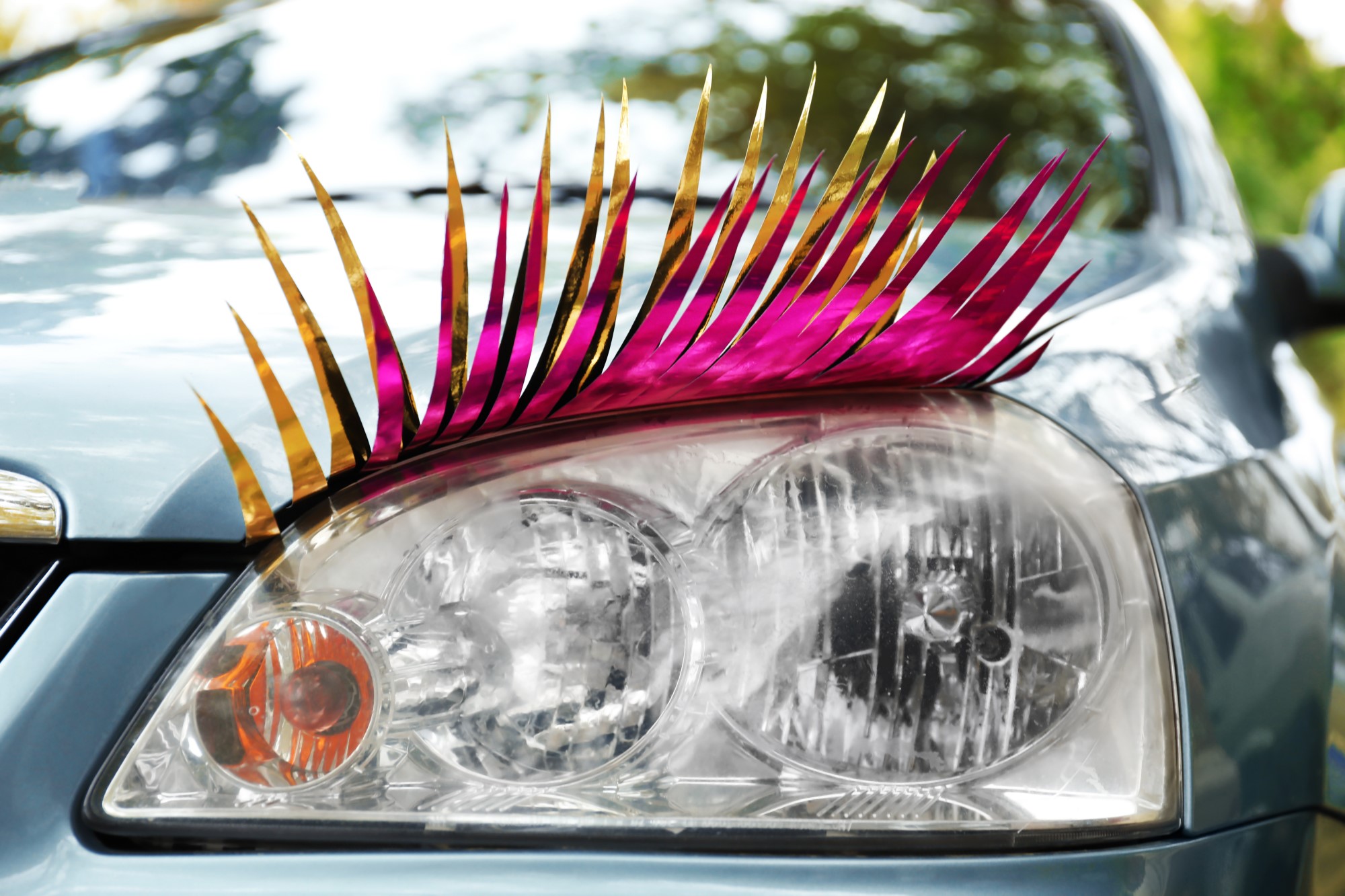 Car accessories of years gone by
Cars are like fashion. They come in and they go out. Some stand the test of time; others find themselves the butt of many a joke and at the bottom of the fancy dress pile. Think rah-rah skirts, shoulder pads and kipper ties. Think Robin Reliant and Skoda. Well, until a certain cockney trader made them retro cool and VW gave them kudos.
But it is not just cars that are subject to trends. Whilst some car accessories are now a motor must-have, many, unfortunately, have not stood the test of time. 
Step back in time
In yesteryear, headrests and a swivelling sun visor were considered an extravagant add-on. If you bought a Ford Fiesta Popular, you had to pay extra for one – yes, a swivelling sun visor was considered a luxurious extra. You were the talk of the street if you had one.
These days electric windows, sat nav, Bluetooth and heated car seats are the norm not a nice-to-have.  
Here we travel back in time to look at 9 wacky car accessories of the past.
Philishave 90 Super Car Shaver
Plug into your cigar lighter and you looked as smooth as the car you drove!
Autoflex car fan and compass
This nifty suction-pad accessory meant you never got hot – or lost! The 70s answer to sat nav and air con.
This luxury item claimed to keep your hands warm in winter and cool in summer. And made your car look irresistibly classy, of course!
Who needs air bags when you could have had a felt cap to protect you from head injuries?
Shaped similar to a plane tray table, the Wheelmate clipped on to your steering wheel to give you a mini table to eat your vol au vent from or use as a desk to write a letter. To any Gen Zers reading this, letters are a bit like texts but written with a pen, not thumbs, on paper, not a screen!
Back in the day, this was the predecessor to cruise control and ABS. By placing a photo of the most treasured person in our life on your dashboard, you would be more inclined to drive slower and more carefully.
If they were good enough for your lounge at home to keep up with the Jones', they were good enough for keeping your Vauxhall Viva's interior cool – and looking dapper!
Heated rear windows weren't the big thing in the mid-70s. Instead, you invested in a stick-on pad that didn't mist up, so you could see what was going on behind you. And to defrost your windscreen or frozen locks, the Polco de-froster gun was the accessory of choice.
Moseley 'Float on Air' cushions
An uncomfortable car seat can feel like an instrument of torture on long journeys so for the ultimate in comfort, drivers would treat themselves to inflatable cushions to avoid backache and a numb bum!
A (road) trip down memory road
Car accessories have come on a long way, but we hope this nostalgic road trip has brought back some funny and fond memories for those of you who were around in the 60s and 70s. And for those of you who weren't, you may be lucky enough to find these priceless antiques on Ebay or in a motor museum!
Let's just hope that, like headlight eyelashes and Hello Kitty exhaust decorations (yes really), they don't come back into car fashion.