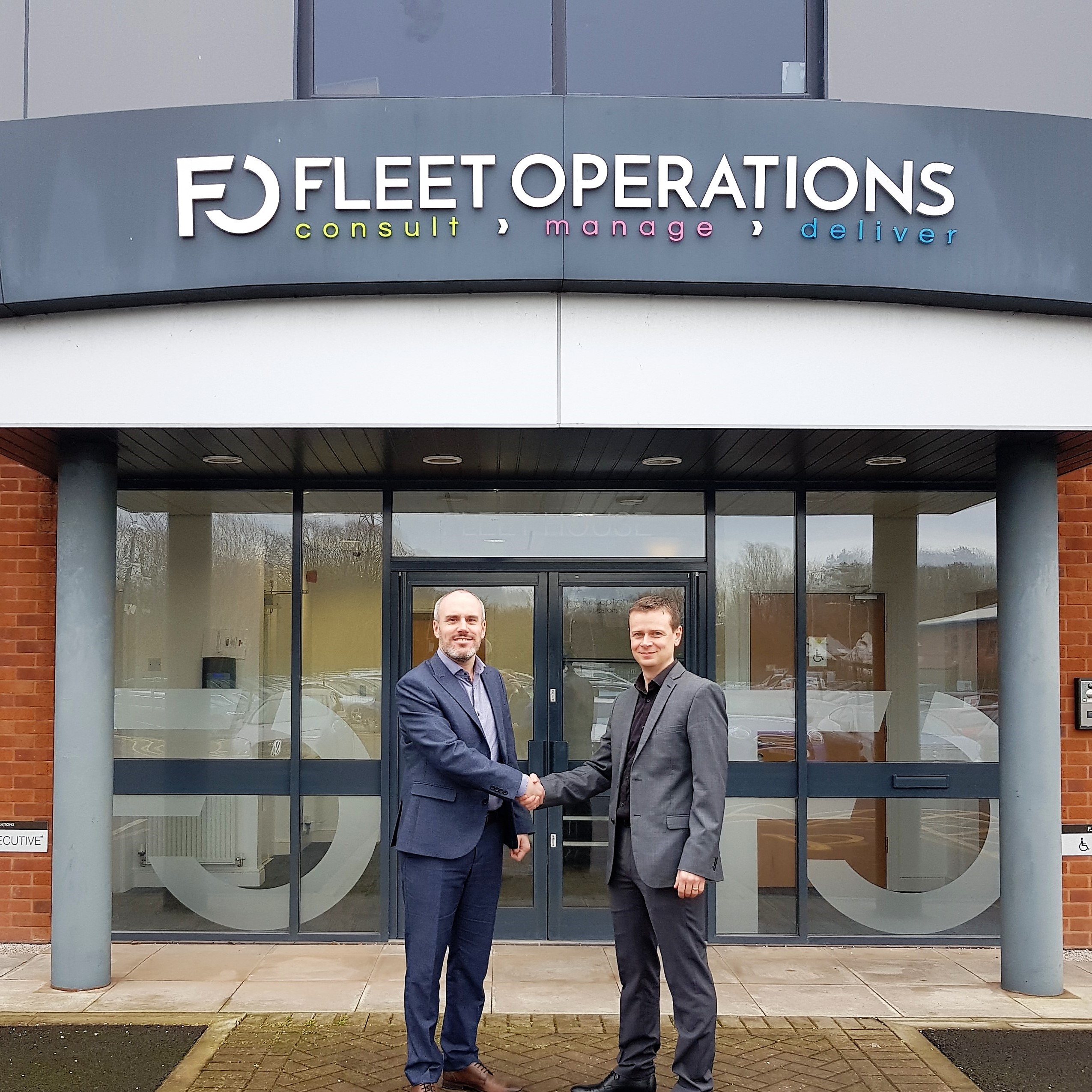 Fleet Operations appoints Chief Information Officer to drive tech innovation
Fleet Operations, one of the UK's leading independent fleet management and consultancy organisations, has further underlined its commitment to tech innovation and growth with a key appointment.
David Gallimore has joined the Newcastle-under-Lyme company as Chief Information Officer, bringing with him almost 20 years' experience in the information technology and services industry.
David will be tasked with broadening the scope of services available to customers and ensuring IT systems are as efficient and innovative as possible, from vehicle ordering processes to data security.
As well as looking after the existing IT infrastructure, David will focus on developing IT products that meet ever-changing customer need and create systems that drive businesses forward.
"My experience developing, designing and managing IT products and making strategic operational decisions has given me key insight and understanding of the marketplace and its demands on technology, so I can help ensure Fleet Operations is developing ahead of the curve," said David.
"Fleet Operations will continue to have its finger on the pulse and be at the frontier when it comes to the use of technology."
David joins Fleet Operations from Zonal Retail Data Systems, where he was responsible for the strategic direction and operational delivery of the marketing technologies division.
He has enjoyed entrepreneurial success, having run his own digital marketing company TXD for 15 years, before successfully agreeing an acquisition by hospitality technology solutions specialist Zonal.
David has worked with Fleet Operations in the past and helped develop some of the firm's IT systems.  In his new role, he hopes to put all users, including drivers, at the heart of the company's services and offerings.
"The prospect of taking the consumer-orientated, user journey from my experience in hospitality and applying it to fleet management is an exciting one," he said.
"Traditionally, systems have been designed for HR managers and fleet managers, and not always the with drivers in mind.  It will be valuable to include them and to take a user-orientated approach, which combines customer-driven innovation."
Richard Hipkiss, managing director at Fleet Operations, said: "We are delighted to welcome David on board and look forward to him spearheading and driving technological development at Fleet Operations.
"David joins us at an exciting time, as we prepare to launch innovative new systems, harnessing the power of analytics and automation to streamline processes, manage costs and support strategic, data-driven decisions.  His appointment reinforces our commitment to develop innovative systems and applications in the fast-evolving fleet landscape."
David's appointment follows a successful year for business growth, with the company's workforce growing by 15 per cent over the past 12 months.