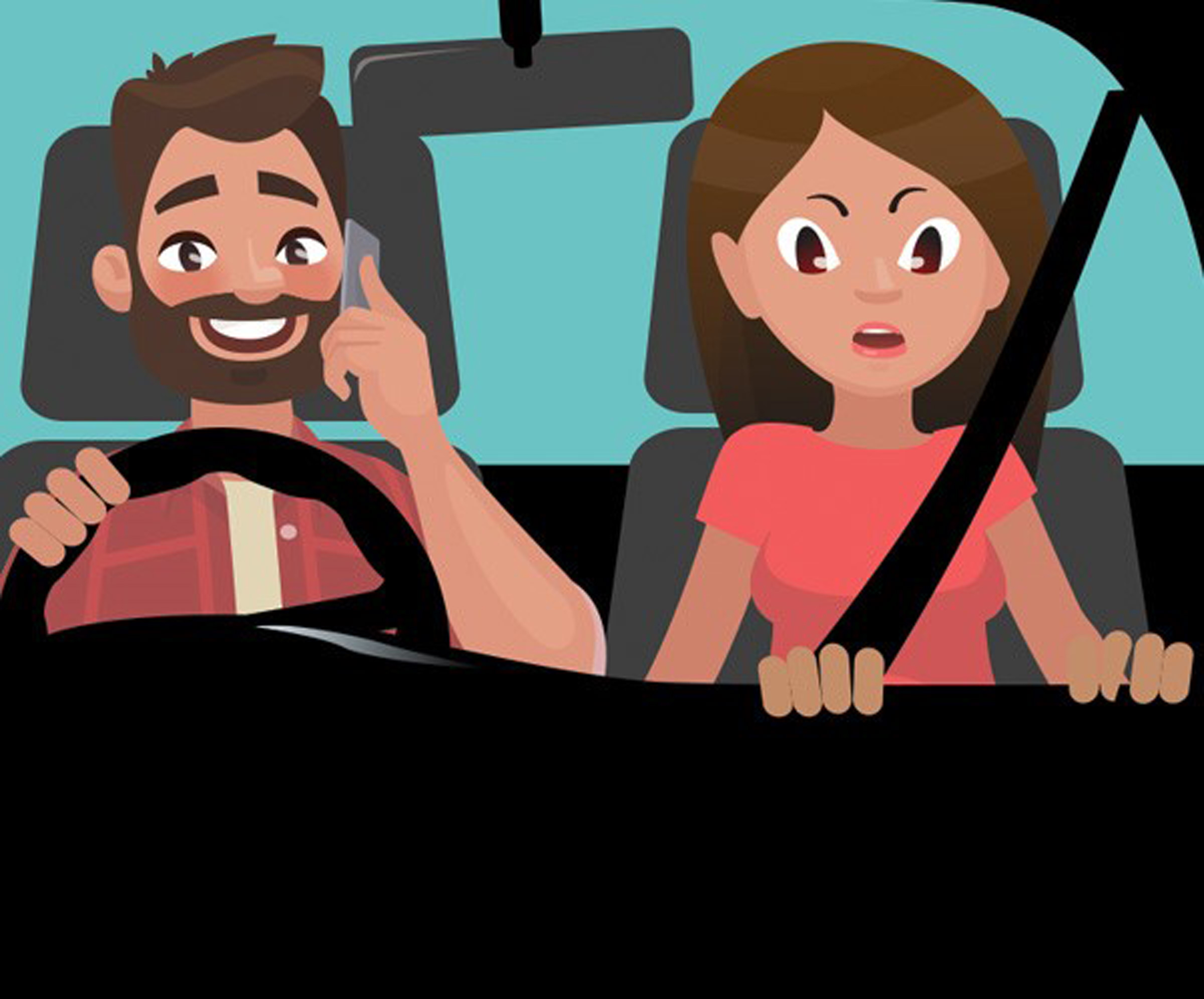 Driven to distraction
Hands up who took just a little bit of guilty pleasure in hearing that David Beckham has been given a six-month driving ban for using his mobile phone while behind the wheel of his Bentley? Stars often have an air of untouchability about them so although he will still be able to get from A to B with his private chauffeur and the £100 fine will feel like small change, this brings him right back down to our own star-less level. Proof that no matter who you are, you can't escape evidence provided by social media – or the lawsuit that follows a moment of distraction.
Distractions when driving are everywhere. From billboards and boisterous children to texts, smoking and grabbing your decaf macchiato – they can all lead to that split second when your eyes aren't on the road. A split second that can change lives. Driving bans, huge fines, loss of life.
The latest reports from the Department of Transport indicate that motorists in England drive an average of around 7,900 miles per year. Britons are so reliant on their cars for work and pleasure that most spend more than 10 hours every week driving. This compares to just 3.7 hours spent walking, 2.7 hours showering and 4.6 hours socialising with friends and family.
10 hours a week when drivers need to be 100% focused. The main EU rules on driving are that you must not drive more than 9 hours in a day (or 10 hours twice a week). But for people who drive for a living, this increases considerably, with HGV drivers allowed to work up to three 15 hour days a week.
Yet research revealed that four in five drivers have potentially put themselves and others in danger by submitting to the pull of various distractions, from putting on make-up to stroking a pet.
One in four have taken a phone call without hands-free, and 14 per cent have tapped out a text message. In fact, the National Safety Council estimates that 26% of all car crashes involve mobile phones. Take note David.
Possibly the weirdest revelation, however, is that eight per cent of drivers have tried to operate the pedals using different feet. The mind boggles.
Switched off and side-tracked
Until self-driving cars become mainstream to save us from ourselves, we somehow have to address the fact that people are eating, texting, tweeting, and smartphoning at the wheel. However, it's not always the evils of technology that causes driver distraction. It can be boredom and simply being lost in thought.
According to an American study on mind wandering in driving, simulator data demonstrated that driving on quiet, visually unstimulating roads could in fact be more dangerous than busy roads. When participants drove on simulated roads their minds wandered most frequently on boring routes – about 20 percent more often than when they drove on busier, but otherwise identical routes.
So where are the most visually stimulating road trips in the UK? Which are the most impressive roadside landmarks that help keep drivers focused and alert even on the most monotonous of motorways?
Here are our top 5 roadside favourites to look out for next time your mind starts to wander at the wheel:
1. Willow Man
If you find yourself on the M5 in Bridgewater, look out for the Willow Man – a giant 40ft sculpture comprised of woven willow withies on a 3 tonne steel frame. It was created by Serena de la Hey in 2000 but was burnt down in an arson attack back in 2001 so this second figure now has a 40m moat built around it for extra defence.
2. Angel of the North
Overlooking the A1 motorway in Gateshead, the Angel of the North is a true Northern icon. It was designed by Antony Gormley and completed in 1998 with the majority of the funding provided by the National Lottery. It was created to commemorate the coal miners working beneath it in the dark for two hundred years, to express our transition from the industrial to the information age, and to be a focus for our hopes and fears.
3. Scottish Sawtooth Ramps
More commonly known as the Pyramids, this set of 7 sculpted ramps were created on the eastbound side of the M8 motorway in Livingston as part of the M8 art project. The pyramids were constructed in 1993 by New York environmentalist artist Patricia Leighton and were made famous in 2007 when local grazing sheep were dyed red.
4. Severn Bridge
There are many huge, spectacular bridges in the UK but very few are home to a motorway network. Furthermore, the Severn Bridge that connects England and Wales via the M48 motorway has breathtaking views out to sea making it even more memorable. For the most impressive experience, drive along at high tide.
5. Wiltshire White Horses
Some of the chalk carved Wiltshire White Horses date back almost 250 years including the oldest located on Westbury Hill which dates back to 1778. It is regarded as one of the best of the White Horses due to its prominent location off the B3098 just east of Westbury.